Class Visits
Designed to showcase Mercer's top-tier academics, class visits are open exclusively to high school seniors and transfer students and allow you to see the hands-on learning approach that makes the Mercer University classroom experience unlike any other.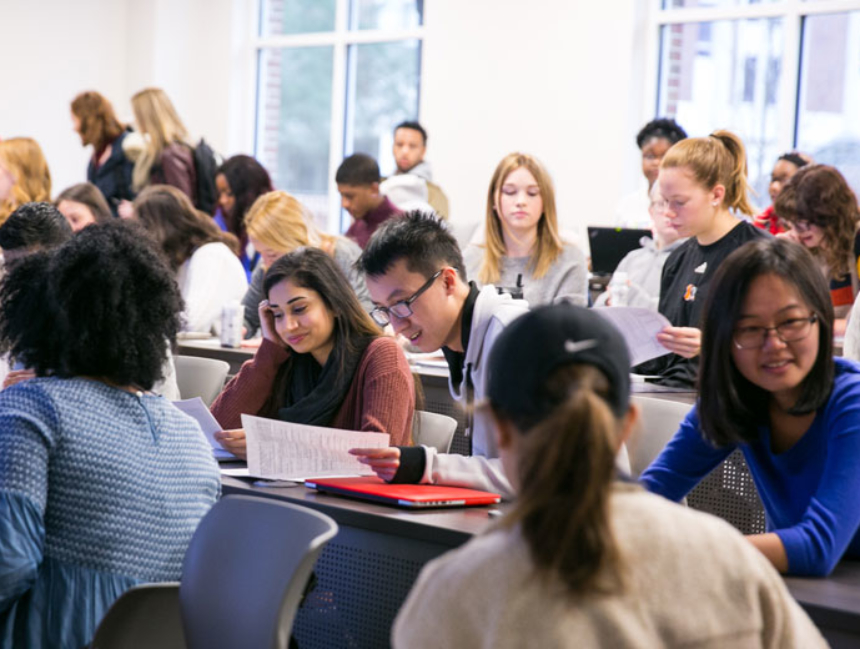 Frequently Asked Questions
Can I bring guests?
You are more than welcome to bring guests to campus with you, but they will not be able to attend class with you.
Can I take a campus tour?
Of course! You will have the option to attend our daily information session and campus tour at 10:00 a.m. or 1:00 p.m. Please keep in mind your selected class starting time. The tour takes about 2 hours from start to finish, so make sure to allow yourself enough space to make it to class on time!
What should I bring with me?
There is no need to bring any materials with you. Some students may choose to bring a notebook and pen so they can take notes while in class, but these are not required.
Where should I park?
Parking will vary for each event, so check your email leading up to the event for detailed parking information. Also, when you arrive on campus, our student staff will be in orange polos and will direct you to your parking destination.
How will I find my class?
When you arrive at the Admissions and Welcome Center, you will receive a schedule from one of our student staff members at the front desk. They will walk you to your building and help you find your class!