Mercer Day and Night
This event is open exclusively to accepted high school seniors and is designed to offer a firsthand experience of life as a Mercer Bear. Stay on campus overnight with your first-year host, dine in Mercer's Fresh Food Company, attend a class, tour campus, and meet face-to-face with your admissions counselor.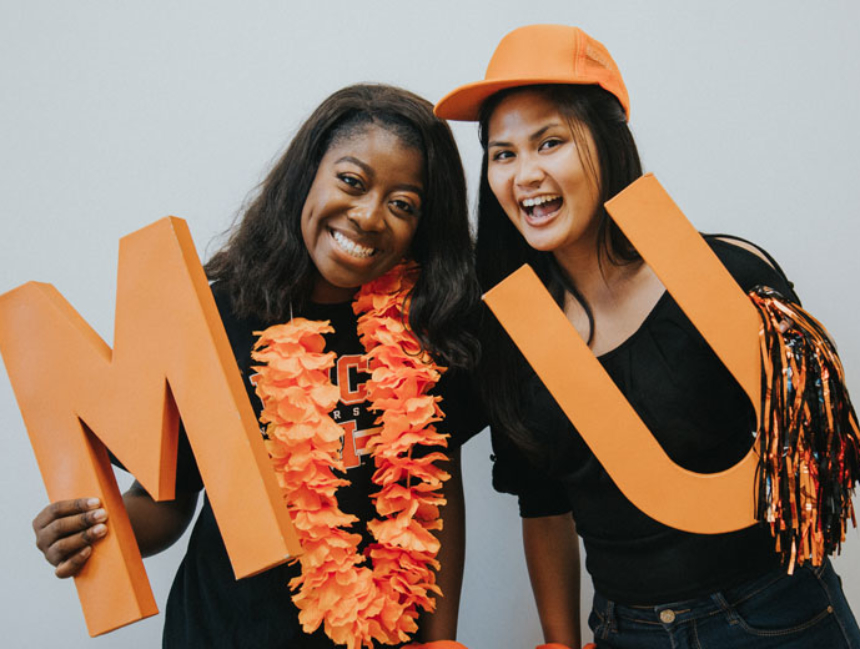 In response to the coronavirus (COVID-19) and to minimize the health and safety risk to our campus community and visitors, we have cancelled the March 19 and April 7 Mercer Day and Night events. If you have any questions, feel free to contact the Office of University Admissions at 800.840.8577, 478.301.2650, or admissions@mercer.edu.
FALL 2020 DATES COMING SOON

SAMPLE SCHEDULE
NIGHT
5:30 p.m.
Check-In
5:30 p.m.
Meet and Greet for Parents and Families
6:00 p.m.
Meet Your Overnight Host
6:30 p.m.
Dinner in Mercer Village
DAY
Before 9:00 a.m.
Breakfast at the Fresh Food Company
9:00 a.m.
Classroom Experience
10:00 a.m.
Optional Information Session & Campus Tour
ITEMS TO BRING
Sleeping bag
Blanket
Pillow
Towel
Personal items
Notebook & pen (if you want to take notes in class)
Frequently Asked Questions
Can I bring guests?
Unfortunately, no. But if you have a high school friend who wants to attend, they can register as well!
Who will my overnight host be?
Your overnight host will be a current first-year student who works for the Office of University Admissions. You will meet your host when you check in and will spend the rest of the day hanging out with them and learning more about their Mercer experience.
What meals will be provided?
For dinner, you will be able to choose from three of our Mercer Village restaurants. These options include Margaritas Mexican Grill, Sauced Pizza, and Francars Buffalo Wings. For breakfast, enjoy a meal in the Fresh Food Company, one of our primary on-campus dining options.
Do I get to choose which class I attend?
Yes! When you register for a Day and Night event, you will have the opportunity to select your top three preferences from our list of classes.
What will I do while I'm on campus?
We will provide some suggestions of things to do, but it ultimately is up to you and your host! There is a lot of free time built in to this event, and we hope you will use that to really experience campus life for a day.
Where should I park?
Parking will be available at the Emily Parker Myers Admissions and Welcome Center. Check your email leading up to the event for more detailed information.
Can I take a campus tour?
Absolutely! You will have the option to attend our daily 10:00 a.m. information session and campus tour.
If my parent comes, where can they stay?
Take a look at the list we've put together of hotels where visitors can stay.