Transfer Student Tour
Looking to transfer to Mercer? This is a great opportunity to visit Mercer's campus in person and experience the spirit of Bear Territory for yourself. Get an overview of the admissions process, academics, student life, and more.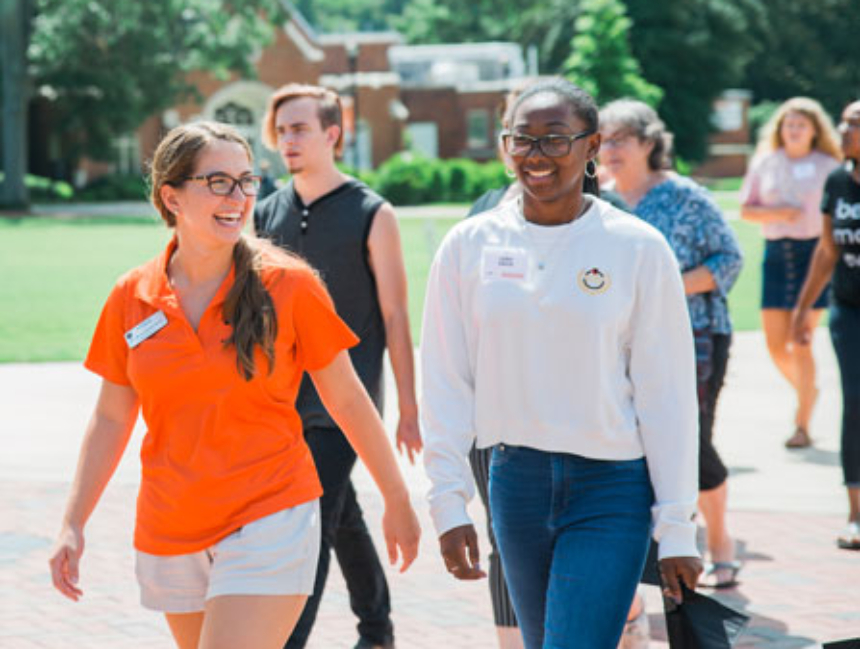 CAMPUS TOUR UPDATE
Following guidance from the Centers for Disease Control and Prevention (CDC), masks are highly encouraged, but not required, while indoors for faculty, staff, students, and guests who have been fully vaccinated. However, to protect the health of our campus community, we ask that guests who have not been fully vaccinated continue to wear a mask while indoors on campus. Campus tours are currently limited to one student and two guests per family, with no guests under the age of 12 permitted.
SAMPLE SCHEDULE
2:00 p.m.
Welcome & Admissions Presentation
2:30 p.m.
Student-led walking tour of campus
4:00 p.m.
Conclude Campus Visit
Frequently Asked Questions
Can I bring guests?
Absolutely! If another student is planning to attend with you, we ask that they register as well.
What should I wear?
You will be walking around campus throughout the day, so we recommend comfortable shoes and casual clothes. Since you will be inside and outside, check the weather before you come.
Where should I park?
Parking will be available at the Emily Parker Myers Admissions and Welcome Center. Check your email leading up to the event for more information.
What will I see on the tour?
The campus tour gives you a student's perspective on life at Mercer. You'll see everything from our dining facilities to the fitness center, our historic Quad, Mercer Village, Cruz Plaza, and the new science center.
Will I get to speak with the transfer admissions counselor?
Absolutely! Our transfer admissions counselor will be available to speak with students before and after the tour.