Apply Now
Mercer University offers two ways to apply for admission: The Common Application or the Mercer Application. We do not have a preference, and we encourage you to use the option that is most convenient for you.
Get Started
Pick Your Preference
The Common Application
The Common App makes it easy for first-year students to apply to multiple colleges and universities at one time.
The Mercer Application
The Mercer application is open to first-year, transfer students, and international students.
THINGS TO REMEMBER
Dates and Deadlines

Before you begin your application, take a look at your important dates and deadlines.
First-Year Students
Date
Deadline
November 1
Early Action I
December 1
Early Action II
February 1
Regular Decision
May 1
National Decision Day
Transfer Students
Entry Term
Priority Deadline
Fall
June 1
Spring
November 15
Summer Session I
March 15
Summer Session II
March 15
THINGS TO KNOW
Test Optional

At Mercer, you are more than a number, which is why we look beyond GPA and standardized test scores to review applications holistically. We look at a variety of factors to ensure that students will be successful in Mercer's rigorous academic environment, including high school course selection, extracurricular and community involvement, leadership experience, letters of recommendation, essay responses, and more.
Through Mercer's Test Optional admission policy, first-year students with an unweighted GPA greater than 3.5 may choose to be considered for admission without submitting SAT or ACT test scores.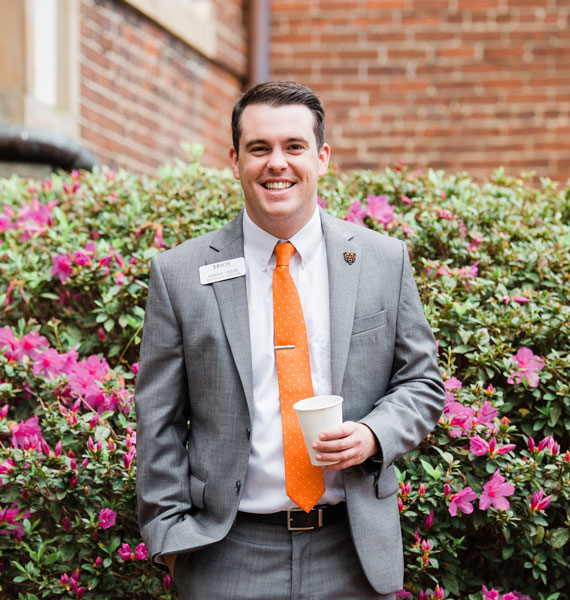 Your Point of Contact
If you have any questions during the application process, contact your admissions counselor. They're your main point of contact in the Office of University Admissions.