Home Away From Home
An Inclusive Campus Community
As one of America's oldest and most distinctive institutions of higher learning, Mercer University is proud to be a second home for students from more than 50 countries. We welcome all applicants, including international students, and consider students for admission to the traditional undergraduate program without regard to nationality or citizenship. We are ready to support you as you transition to university enrollment in the U.S.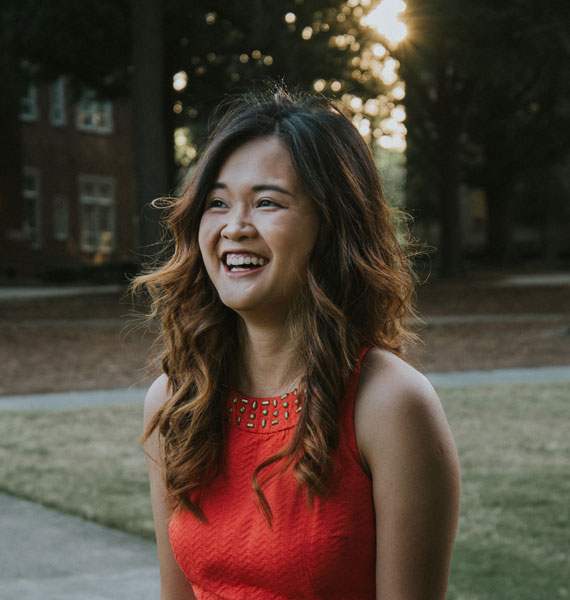 Who Is An International Student?
At Mercer University, an "international student" is defined as a student who is not a U.S. Citizen or a U.S. permanent resident – including citizens of other countries graduating from a secondary school (high school) in the U.S. or individuals who have undocumented or Deferred Action for Childhood Arrivals (DACA) status and are graduating from a secondary school (high school) in the U.S.
APPLICATION PROCESS
What admission pathways are available for international students, and which is right for you?
Find Your Counselor
Your Point of Contact
Mercer's admissions team is dedicated to guiding you through every step of the admissions process. Our counselors are here to answer your questions, provide you with information about visiting campus, help you navigate the financial aid process, and more.

Ashley Herman
Ashley works with international students graduating from a secondary school (high school) in the State of Georgia, in a U.S. state outside of Georgia, or from a country outside the U.S. Contact her at 478.301.5123 or herman_ag@mercer.edu.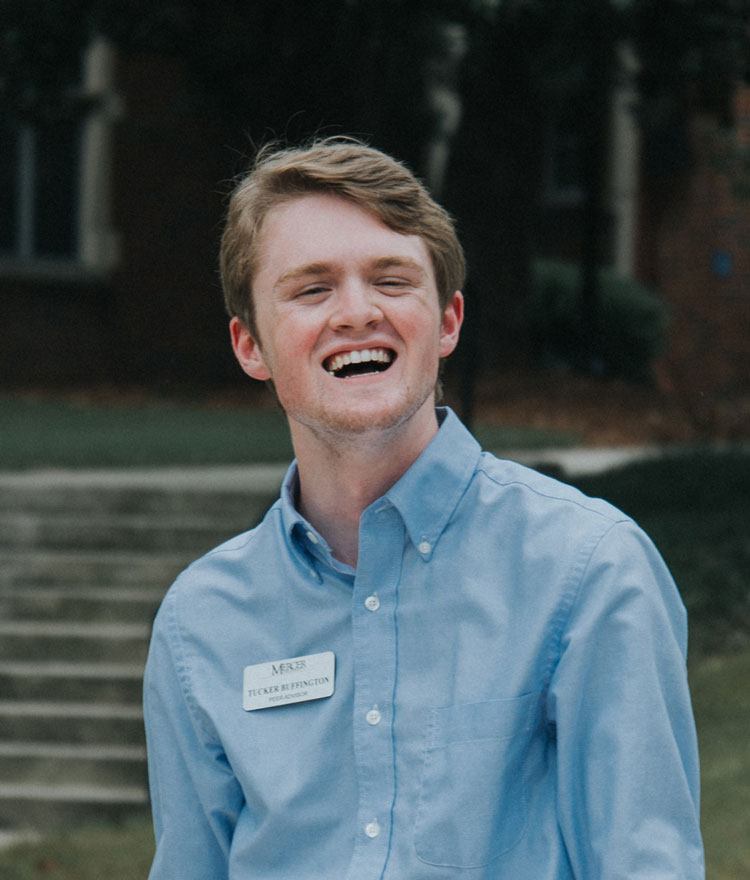 Costs, Scholarships, and Financial Planning
See Mercer's tuition and fees, learn about opportunities for scholarships, and read more about financing your Mercer education.
Application Information
For In-State Direct Students
Application
Mercer University offers two ways to apply for admission: The Common Application or the Mercer Application. We do not have a preference, and we encourage you to use the option that is most convenient for you.
Standardized Test Scores
Submit your official standardized ACT or SAT scores. Make sure to submit all your scores because we super score, meaning we take your highest section scores out of all your submitted tests. We'll use it for your potential admittance as well as any increase in scholarship.
Official School Transcript(s)
Ask your school counselor to send us your official transcript(s). We want to see how you've challenged yourself and explored academic interests through your coursework.
Letter of Recommendation
We want to hear from one of your high school teachers or counselors about your work ethic, school engagement, academic achievement, and more.
INFORMATION FOR
In-State Direct Accepted Students
A valid government-issued passport and a U.S.-issued F-1 Student Visa is required for any student enrolling at Mercer University who is not a citizen or permanent resident of the United States.
An I-20 Form is required to obtain the F-1 Visa. The I-20 Form is issued to international students who have been awarded admission to Mercer. The University has been authorized under federal law to enroll non-immigrant alien students and to issue I-20 Forms. A Declaration of Finances, in U.S. dollar equivalents, verifying that you have adequate financial resources to cover the costs of attending Mercer University is also required as part of the Visa process.
Because this process is lengthy and requires specific paperwork, international applicants are encouraged to begin the process early. Students should submit an application for admission at least three months prior to the intended date of enrollment to allow adequate time for completion of all necessary paperwork.