Information for Parents and Families
At Mercer, we understand that choosing a college is often a family decision, so we want to make sure you stay as informed as your student.
REQUEST FOR INFORMATION
Thank you for your interest in Mercer University! Please fill out this form to allow us to better communicate with you and provide you with information and the latest updates regarding academics, extracurricular activities, and the admissions process.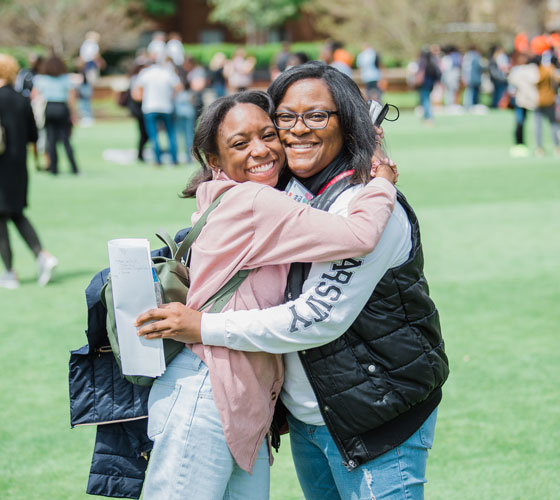 The Making of a Mercerian
A Family Decision
Take a look at the First-Year Admissions page to see all the dates and deadlines for the application process and the year ahead.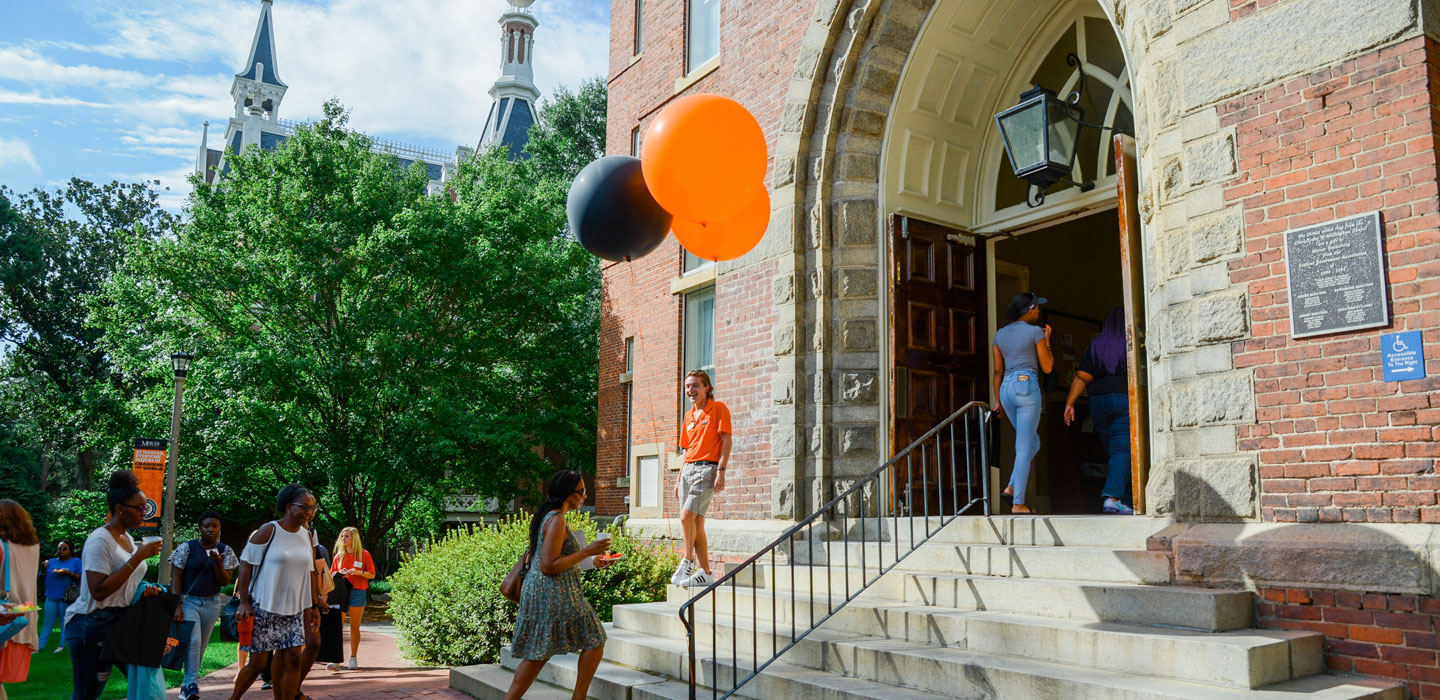 Visit Mercer
Websites and brochures never tell the whole story. You can browse photos online, but it's the undeniable, energizing spirit of our historic Macon campus that captivates you when you visit in person.

Your Point of Contact
Mercer's admissions team is dedicated to guiding you and your student through every step of the admissions process. Our counselors are here to answer your questions, provide you with information about visiting campus, help you navigate the financial aid process, and more.
Campus Resources
Everything You Need to Know
Financial Planning
Mercer offers merit-based, talent-based, and need-based financial aid from a combination of University, federal, and state sources, and 97% of our students are awarded some form of assistance.
Residence Life and Dining
We understand that life outside the classroom is just as important as academics, and we want your student to feel right at home on campus. That's why we provide housing and dining options to fit the needs of all our Bears.
Health and Safety
Physical, mental, and emotional health and wellness is essential to your student's success. Through the Student Health Center, Counseling and Psychological Services, Mercer Police, and more, your student will have all the necessary resources to maintain a happy and healthy life on campus.
Student Life
With more than 140 student organizations, there are tons of ways for students to get involved on campus. Organizations range from academic honor societies to service organizations, fraternity and sorority programs, religious life, intramural sports, and more.
Academic Support
We want to make sure your student has a smooth transition to college. The Academic and Advising Services staff offer one-on-one academic advising, while a team of current sophomores, juniors, and seniors known as Peer Advisors serves as your student's peer leader throughout Orientation and the first semester on campus.
Career Preparation
The Center for Career and Professional Development supports current students and alumni through career guidance and job search assistance such as choosing a major, securing an internship, writing a personal statement, building a competitive résumé, and preparing for an interview.
Mercer Alumni
Where Are They Now?
When your student leaves Mercer, they'll be ready for whatever life brings. Mercerians can be found serving appointments with Teach for America, leading their own start-ups, and succeeding at top organizations like the American Cancer Society, the Atlanta Falcons, the Cincinnati Symphony Orchestra, Conde Nast, Gulfstream Aerospace Corporation, King & Spalding, McKesson Corporation, The Walt Disney Company, and more.
32

Fulbright recipients since 2010

95%

of the graduating Class of 2022 was employed or in grad school six months after earning a Mercer degree

26

Peace Corps placements in the past ten years
All four of our daughters attended Mercer. It offers a full array of academic pursuits, sports, clubs, recreation, and extracurricular activities, but the university's passion to motivate young people to give back may be the most satisfying of all.