Visit Mercer
Websites and brochures never capture the whole story. Visit Mercer and experience firsthand the undeniable energizing spirit of Bear Territory.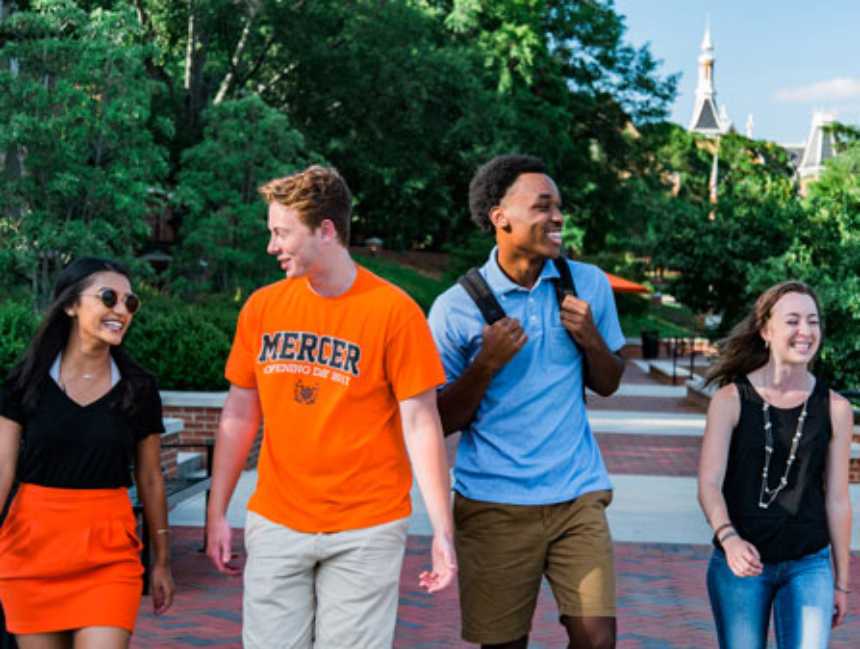 CORONAVIRUS (COVID-19) UPDATE:
Following guidance from the Centers for Disease Control and Prevention (CDC), masks are highly encouraged, but not required, while indoors for faculty, staff, students, and guests who have been fully vaccinated. However, to protect the health of our campus community, we ask that guests who have not been fully vaccinated continue to wear a mask while indoors on campus. During our Saturday visits in the fall, including Mercer Showcase, Saturday Visit, and other specialty preview days, masks will be required for all campus visitors while indoors, regardless of vaccination status. All campus visits are currently limited to one student and two guests per family, with no guests under the age of 12 years old permitted. We will continue to offer alternative virtual visit opportunities, and we are fully committed to serving you and your family in the days ahead.
Discover Mercer
Get a Preview of Bear Territory
SPECIAL VISITATION DAYS
An In-Depth Look at Life as a Mercer Bear
Discover Mercer
Virtual Visit Opportunities