Visit Mercer
To help protect the health of our students, faculty, staff, and visitors, we have implemented enhanced cleaning and sanitizing of campus facilities along with a number of new operating procedures, and we will continue to offer alternative virtual visit opportunities. We are fully committed to serving you and your family in the days ahead.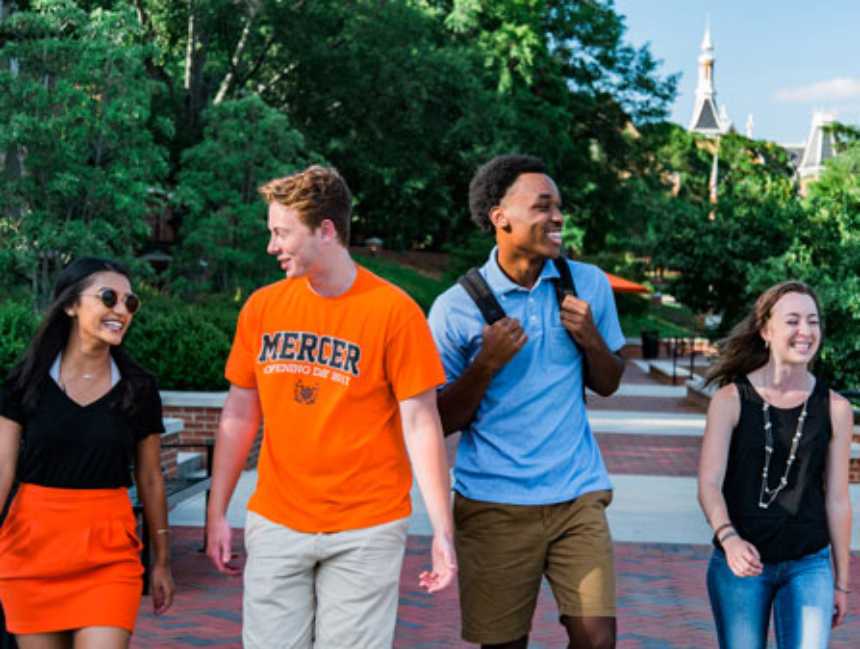 Discover Mercer's
In-Person Visit Opportunities
Discover Mercer's
Virtual Visit Opportunities

Virtual Campus Tours
Available Monday through Friday at 1:00 p.m., our daily tour webinar includes a live, counselor-led information session featuring an overview of Mercer, the admissions process, academics, student life, and financial aid, followed by an interactive virtual tour of campus. The session concludes with a live Q&A with an admissions counselor.