Visit Mercer
Following guidance from the Centers for Disease Control and Prevention (CDC), masks are no longer required on campus for faculty, staff, students, and guests who have been fully vaccinated. However, to protect the health of our campus community, we ask that guests who have not been fully vaccinated continue to wear a mask throughout their time on campus. We will continue to offer alternative virtual visit opportunities and we are fully committed to serving you and your family in the days ahead.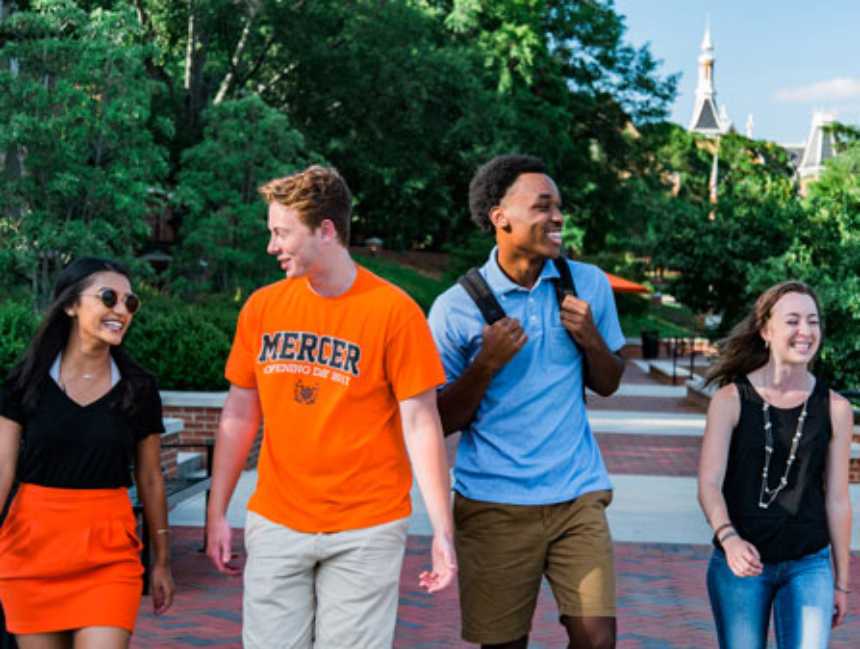 Discover Mercer's
In-Person Visit Opportunities

Campus Tours
Available Monday through Friday, our daily campus tour offers an overview of Mercer, the admissions process, academics, student life, and financial aid, followed by a student-led walking tour of campus. The combined presentation and campus tour is approximately two hours and will begin and end at the Emily Parker Myers Admissions and Welcome Center.
Discover Mercer's
Virtual Visit Opportunities