Visit Mercer
Websites and brochures never capture the whole story. Visit Mercer and experience firsthand the undeniable energizing spirit of Bear Territory.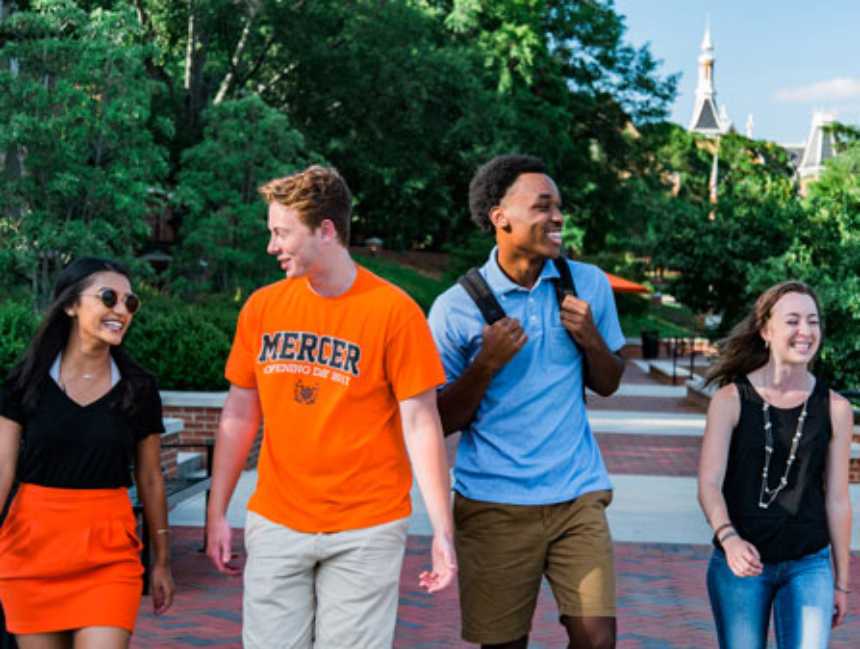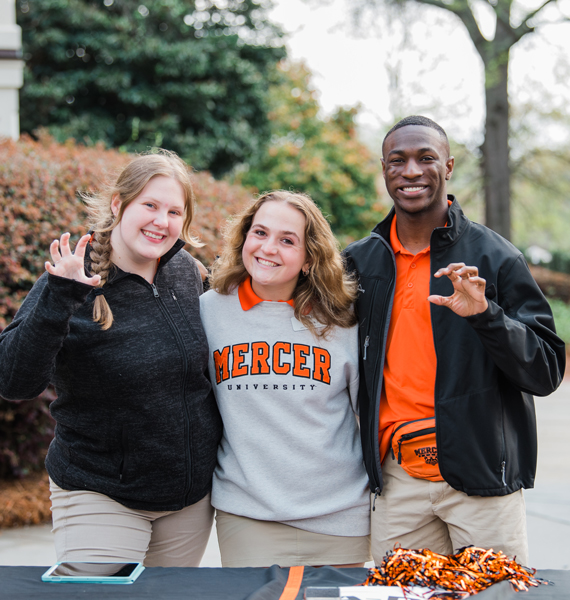 Meet our Tour Guides
Connect with current Mercer students, learn more about our hometown, and meet our tour guides!
Discover Mercer
Get a Preview of Bear Territory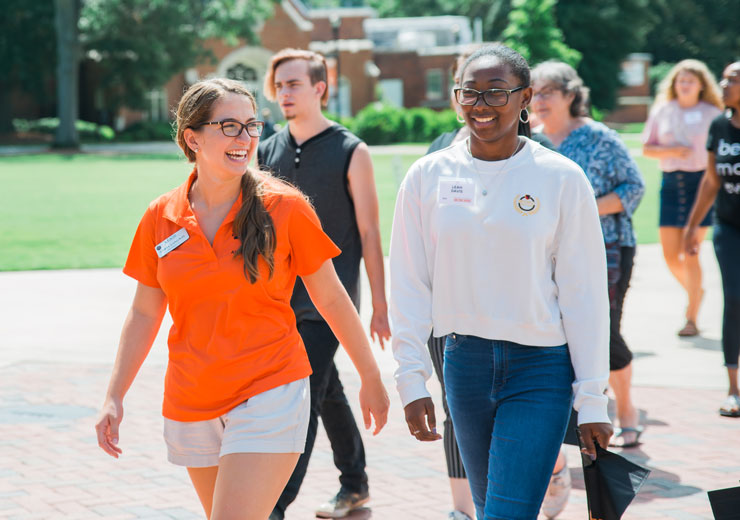 Campus Tours
Available Monday through Friday, our daily campus tour offers an overview of Mercer, the admissions process, academics, student life, and financial aid, followed by a student-led walking tour of campus. The combined presentation and campus tour is approximately two hours and will begin and end at the Emily Parker Myers Admissions and Welcome Center.

Transfer Student Tour
Get an overview of the transfer admissions process followed by a student-led walking tour of campus during this event designed exclusively for students interested in transferring to Mercer.
SPECIAL VISITATION DAYS
An In-Depth Look at Life as a Mercer Bear