Residential Undergraduate Admissions
A Mercer education demands answers to difficult questions and empowers students to put purpose to their ideas, making a difference in the lives of others.
1501 Mercer University Dr.
Macon, GA 31207

800.840.8577 | 478.301.2650
admissions@mercer.edu
CORONAVIRUS (COVID-19) UPDATE:
Following guidance from the Centers for Disease Control and Prevention (CDC), masks are currently optional for our campus community and visitors. All campus visits are currently limited to one student and two guests per family. We will continue to offer alternative virtual visit opportunities, and we are fully committed to serving you and your family in the days ahead.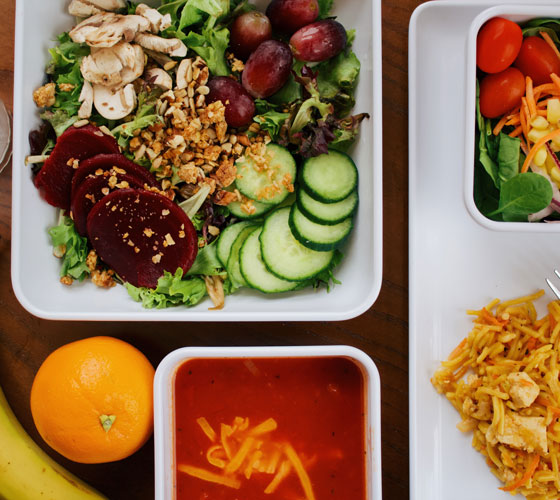 Admissions Blog
Where to Eat on Campus
As you consider what life will be like as a Mercer student, you may find yourself asking "Where can I eat on campus?" and "Is the food good?" We have something that's sure to please even the most particular Bears. Not too hot. Not too cold. Just right. Check out our blog for a look at places to eat on campus.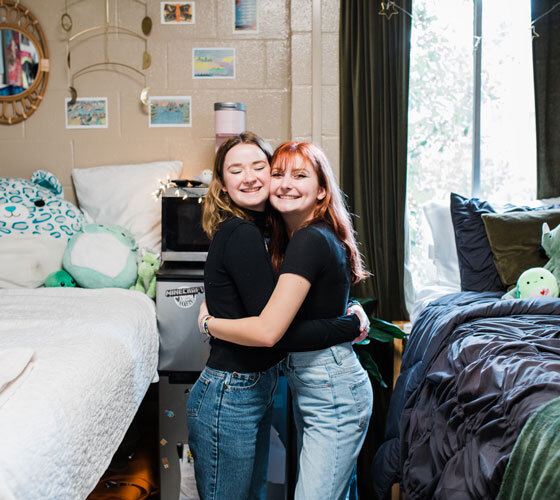 Admissions Blog
Our Mercer Roommate Story
Having a roommate is the best! Think about it. You never have to worry about who to sit with in the Caf. You don't have to binge watch all ten seasons of Friends alone. You've got a gym buddy. A study buddy. A late-night-ice-cream-run buddy. But above all, you have a friend who knows exactly what you're going through because they're right there with you.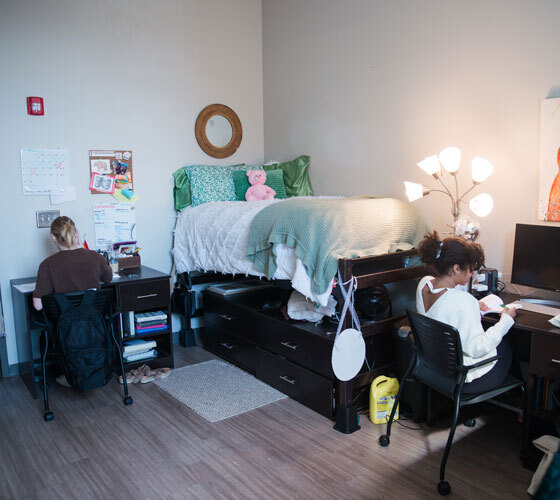 Admissions Blog
Housing Photos
You're coming to Mercer and you can't wait! Now you're just trying to figure out where to live. We're here to help you understand your housing options. Check out our blog for details along with a few photos from each of the residence halls typically reserved for first-year students.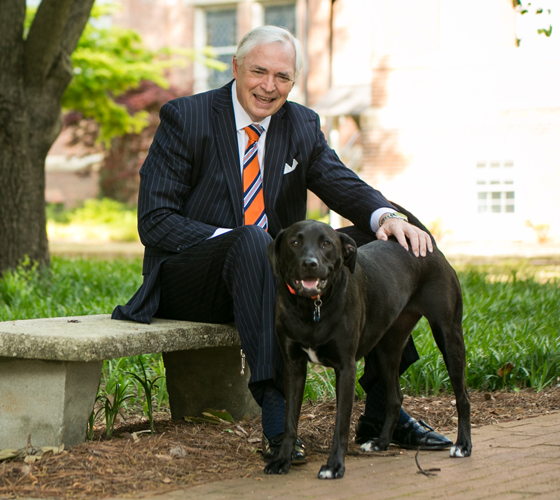 Admissions Blog
28 Things You Didn't Know About President Underwood
Current students see him at the gym, basketball games, and special meetings, but you may not know much about him yet. Curious to know what his coffee order is, what he likes to do in Macon, or what superpower he'd like to have. We sat down with him to learn more.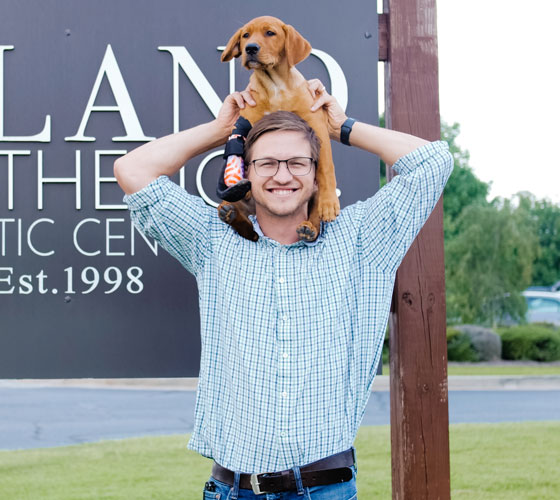 Admissions Blog
Changing the World One Paw at a Time
Mercer alumnus, Chris Scrivner, is changing the world one paw at a time through his work at Boland Prosthetics and Orthotics Center in Warner Robins, Georgia. Check out our blog to find out how Chris helped a dog named Goose, and how his current work is impacting many lives in Central Georgia.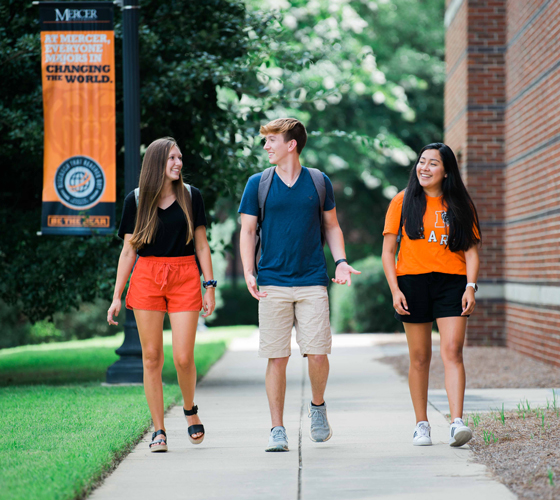 Admissions Blog
Admissions Lingo
At Mercer, we want to make sure you have all the information you need to make the best college choice for yourself and your family. Check out our blog for a helpful list of common admissions terms!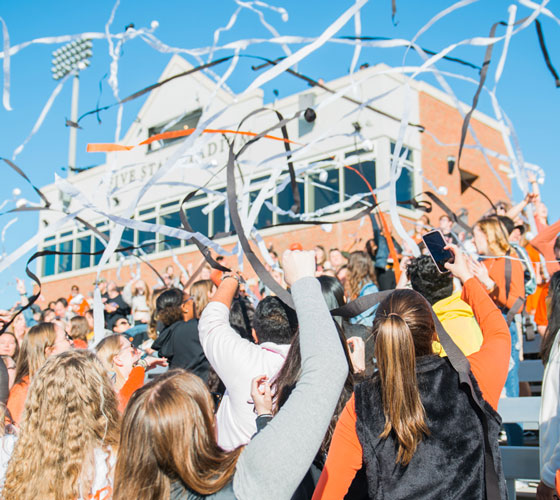 Admissions Blog
We Are Mercerians
Mercerians are known for our school spirit and dedication. We stand out, especially in the way we serve our neighbors, both near and far. Mercerians are enthusiastic, loyal, and passionate. We carry our school pride everywhere we go.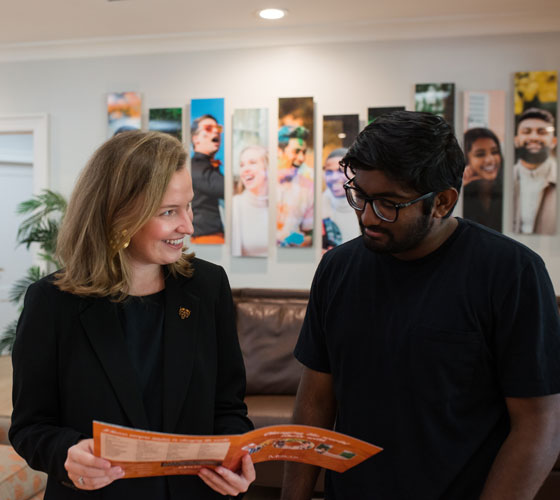 Admissions Blog
Navigating Financial Aid
At Mercer, we want to walk with you through every step of the financial aid process! We want you to feel empowered in your knowledge of financial aid, and we are here to answer any questions you may have.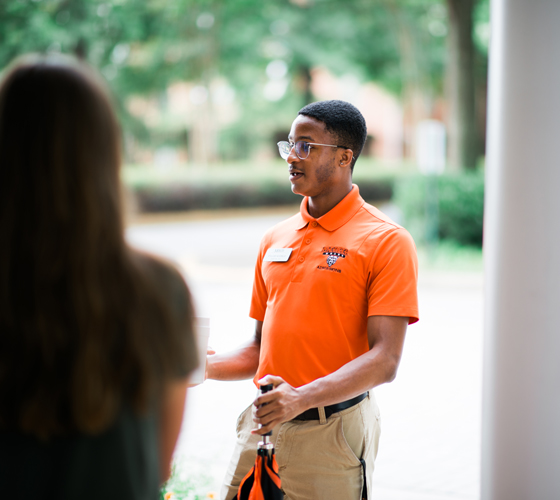 Admissions Blog
9 Tips for Your College Visit
Going on a college visit can be exciting and overwhelming all at the same time. Whether it's your first visit or even your tenth visit, each trip brings along something new to take in and absorb. Check out our blog for 9 tips that will help make your college search process more smooth and efficient!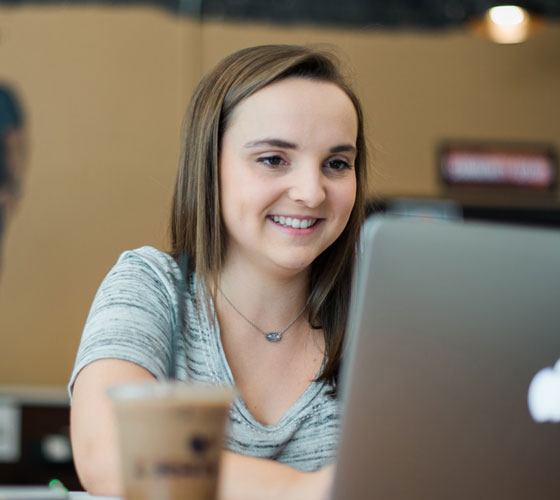 Admissions Blog
6 College Application Tips
Are you ready to start your college applications? Check out our blog for tips from admissions counselors to help you prepare.
3,500+

Residential Undergraduate Students

65+

Majors

14:1

Student-to-Faculty Ratio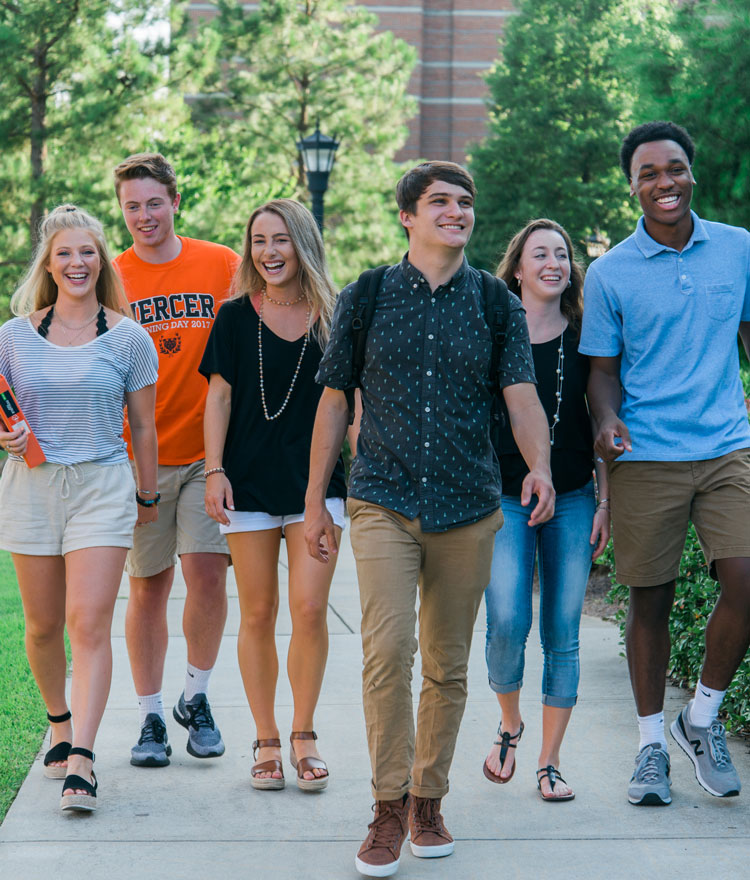 First-Year Admissions
Each student is remarkably unique, but all Mercerians share common ideals for scholarship, personal character, and achievement.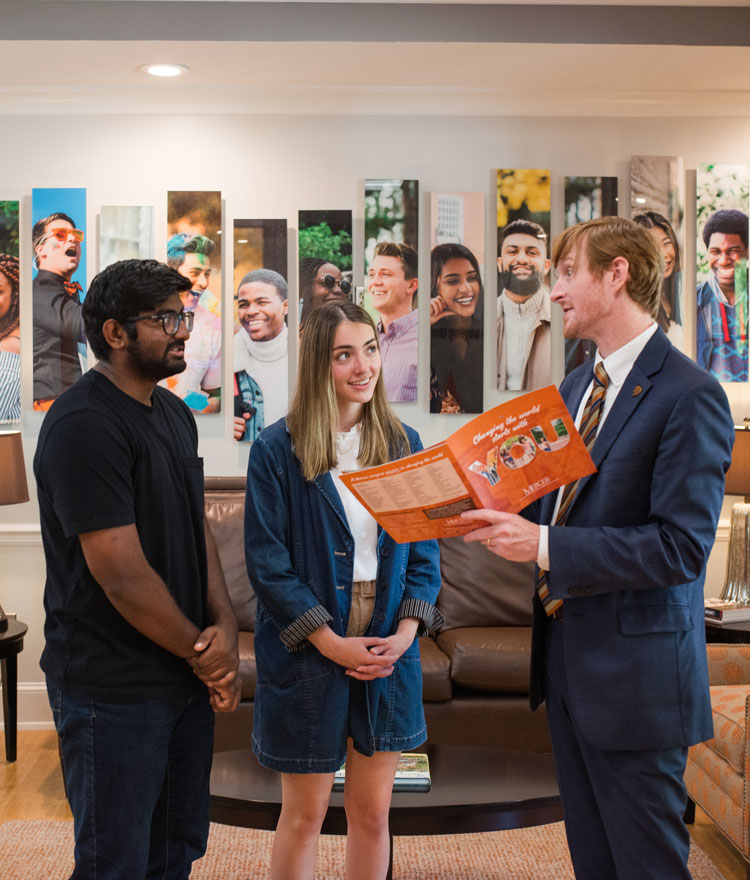 Transfer Admissions
Sometimes you need a new challenge or a change of scenery. Find both in Bear Territory.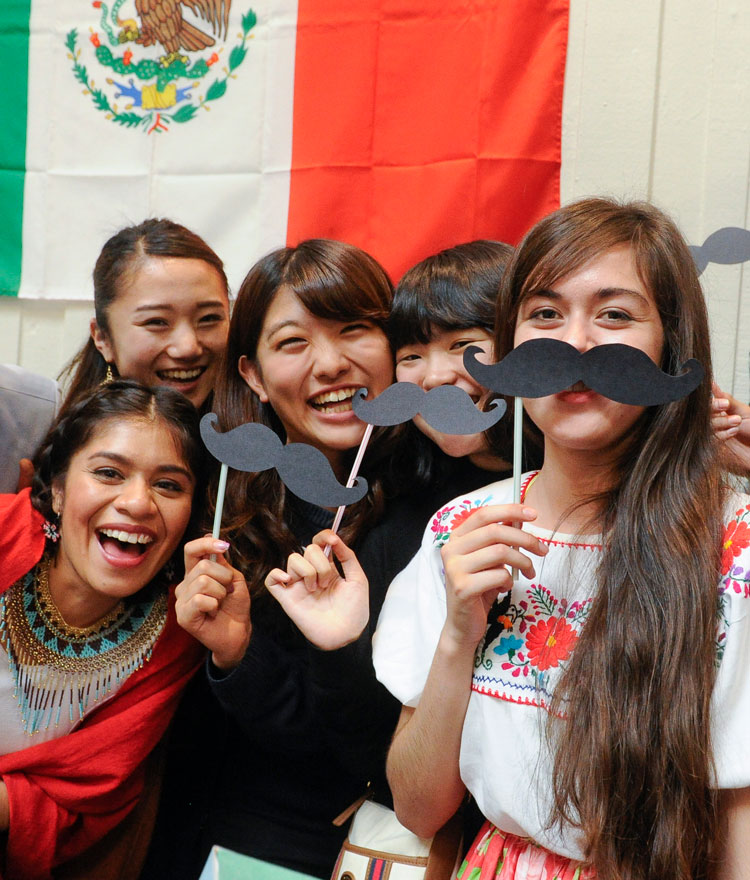 International Admissions
Students come to Mercer University from all kinds of backgrounds, contributing to a richly diverse academic community.

Accepted Students
You're in! Now what? Learn about next steps to make it official and complete the enrollment process at Mercer.

Parents and Families
Parents and families play an important role in the college search process, so we've got some information tailored just for you.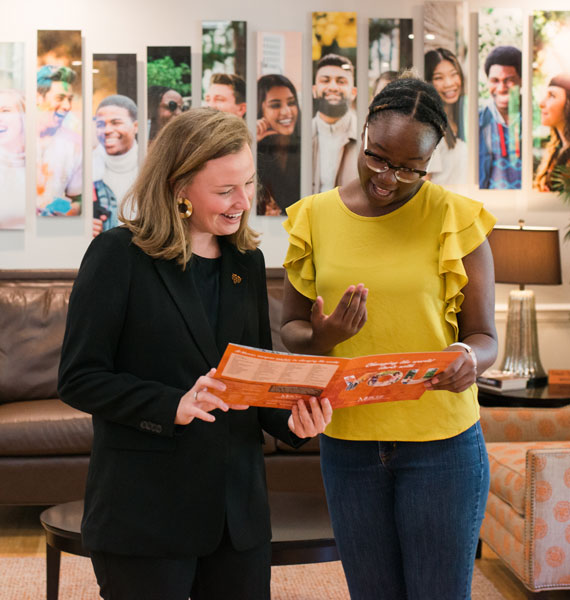 Your Point of Contact
Mercer's admissions team is dedicated to guiding you through every step of the admissions process. Our counselors are here to answer your questions, provide you with information about visiting campus, help you navigate the financial aid process, and more.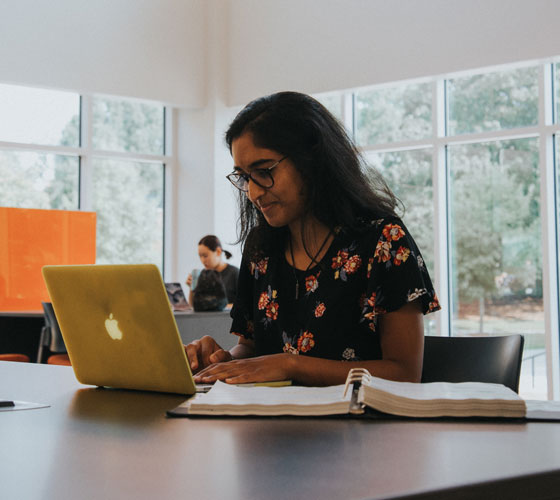 Get Started
Begin Your Application
Mercer University offers two ways to apply for admission: The Common Application or the Mercer Application. We do not have a preference, and we encourage you to use the option that is most convenient for you.
Mercer Alumni
Where Are They Now?
When your student leaves Mercer, they'll be ready for whatever life brings. Mercerians can be found serving appointments with Teach for America, leading their own start-ups, and succeeding at top organizations like the American Cancer Society, the Atlanta Falcons, the Cincinnati Symphony Orchestra, Conde Nast, Gulfstream Aerospace Corporation, King & Spalding, McKesson Corporation, The Walt Disney Company, and more.
25

Fulbright recipients in the last ten years

96%

of the graduating Class of 2020 was employed or in grad school six months after earning a Mercer degree

16

Peace Corps placements in the last six years