Fabian Distinguished Music Scholars Program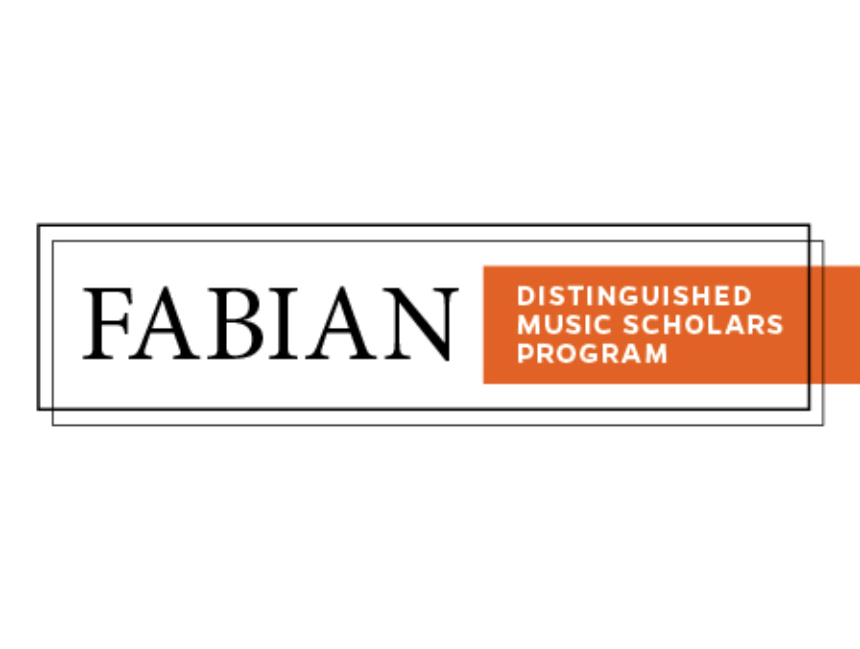 About the Fabian Distinguished Music Scholars Program
The Fabian Distinguished Music Scholars Program at Mercer University pursues college bound students whose abilities epitomize musical and leadership excellence. The character of a Fabian Scholar demonstrates a deep commitment to the musical arts while formulating and executing creative ideas to change the world. This philosophy is exhibited through a lifestyle of intellectual, musical, and creative pursuits resulting in consistent personal motivation to provide superior musical experiences for the general community.
ABOUT JO PHELPS FABIAN
The late, local philanthropist Jo Phelps Fabian committed her life to preserving the classical elements of music, philosophy, and the visual arts.
As a supporter of Mercer's Townsend School of Music and its McDuffie Center for Strings, Ms. Fabian provided endowment funds for the Fabian Concert Series as well as the establishment of the G. Leslie Fabian Chair of Music. Later, she established the Jo Phelps Fabian Center for Musical Excellence which supports various educational facets for Townsend School of Music students. Her vision that "through the invisible hands of music the soul is touched and healed" is in keeping with the holistic approach of music at Mercer.
As part of the Center for Musical Excellence, Ms. Fabian has established the Fabian Distinguished Music Scholars Program. This all-inclusive prestigious scholarship program provides aspiring student musicians creative opportunities and exceptional support to become tomorrow's scholarly leaders in music and the arts. Graduates of this program will become living legacies, espousing her worldview of bringing beauty to life through the arts.