Make It Mercer!
Exclusively for accepted students and their families, Make It Mercer! brings together new Mercerians for one extraordinary day on campus.
You and two guests are invited to join us for a campus visit unlike any other, featuring:
Roommate search activities
Icebreakers with future classmates
Interactive games across campus
Mercer swag!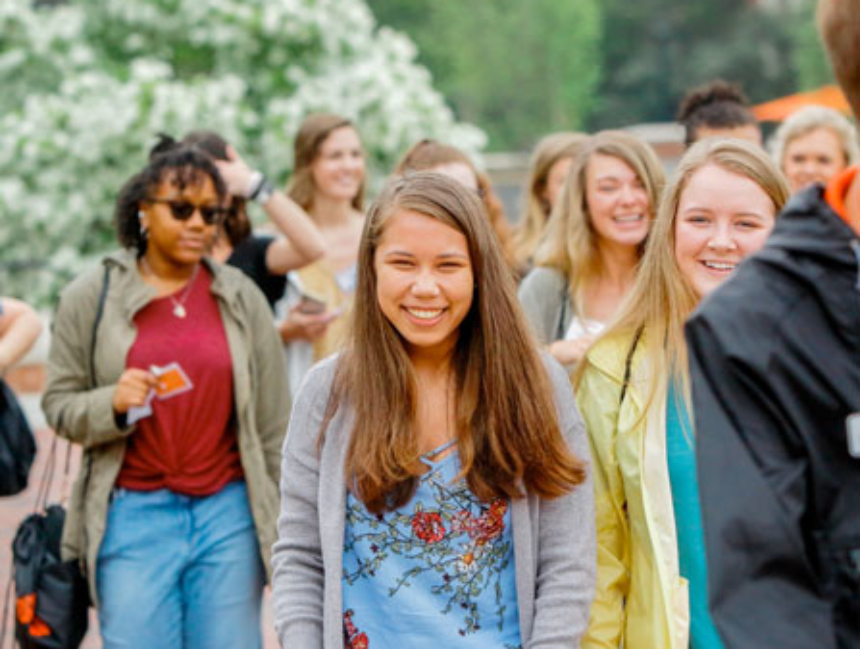 IMPORTANT
COVID-19 Update
In response to the coronavirus (COVID-19) and to minimize the health and safety risk to our campus community and visitors, we are postponing all campus visits currently scheduled through Friday, April 3, including Make It Mercer! on Saturday, March 28. We will tentatively reschedule Make It Mercer! in April based on a reassessment of the situation and CDC guidance available over the coming weeks. As always, we will continue to communicate with you as we have new information to share. In the meantime, if you have any questions, feel free to contact the Office of University Admissions at 800.840.8577, 478.301.2650, or admissions@mercer.edu.
STUDENT SCHEDULE
9:00 a.m.
Check-In
10:00 a.m.
Welcome
10:45 a.m.
Interactive Games
12:30 p.m.
Lunch
1:15 p.m.
Afternoon Activities
2:15 p.m.
Closing Party
PARENT & FAMILY SCHEDULE
9:00 a.m.
Check-In
10:00 a.m.
Welcome
11:00 a.m.
Special Interest Session I
11:45 a.m.
Special Interest Session II
12:15 p.m.
Lunch
1:15 p.m.
Special Interest Session III
2:15 p.m.
Closing Party
Special interest sessions will feature topics such as financial planning, auxiliary and food services, campus safety, academic support services, housing and residence life, and more.

Service-Learning Experience
During check-in at Make It Mercer!, we will be collecting food items for our Backpack Buddies service project. Backpack Buddies is part of a local community initiative that provides food for more than 1,200 school age children who would otherwise go hungry on weekends without access to school lunches.
If you are able, we invite you to bring a donation with you from our list of needed items. You will also have the opportunity to pack these bags at Make It Mercer!
Frequently Asked Questions
Can I bring guests?
Absolutely! Each student may bring up to two guests. If another high school student is planning to attend with you, we ask that they register as well.
Should those guests be my parents/guardians?
As you're preparing for college, your parents/guardians may have a lot of questions. This could be a good opportunity for those questions to be answered. But we'll leave that up to you.
If I haven't 100% decided to attend Mercer yet, can I still come?
Yes! In fact, we encourage it. Attending Make It Mercer! may help you make your final college decision.
What should I wear?
If you're choosing between functionality or fashion, definitely go for functionality! Bonus points if you can achieve both.
What will I be doing all day?
Making new friends. Having fun. Walking all over campus. (See the sample schedule above.)
Will there be lunch?
Yes – we know Bears get hungry, so we've got your back, even if you're an herbivore. If you have special dietary restrictions, contact us in advance at 478.301.2650 or
admissions@mercer.edu
so we can make arrangements.
What's the difference between Make It Mercer! and Summer Orientation?
Make It Mercer! is more celebratory in nature, while Summer Orientation provides information to make sure you're fully prepared for Opening Day in August. (In short, you'll receive your course schedule at Summer Orientation.)
Where should I park?
Check your email the week of the event for detailed parking information. Also, when you get to campus, look for the orange polos. They'll direct you to your parking destination.