Make It Mercer!
Exclusively for accepted students and their families, Make It Mercer! brings together new Mercerians for one extraordinary day. You are invited to join us for a virtual campus visit unlike any other, featuring:
A live current student panel
Roommate search chat rooms
Giveaways
And more!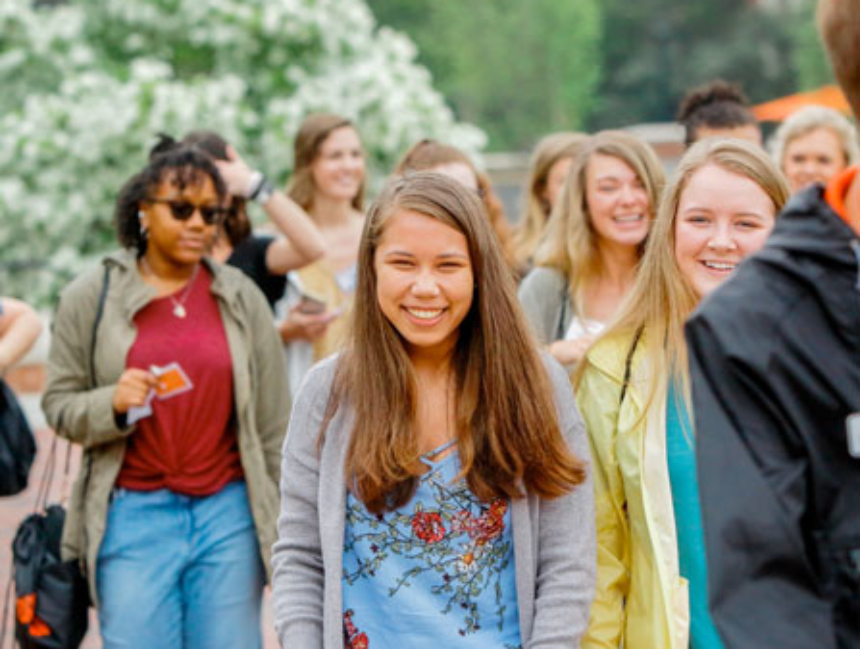 IMPORTANT UPDATE
New Virtual Format
We have rescheduled and reformatted Make It Mercer! This virtual event will now be held on Friday, April 24, at 1:00 p.m. Register to attend and check your email on the morning of April 24 to access the event online.
MARK YOUR CALENDAR
Friday, April 24 | 1:00 p.m.
Days
Hours
Minutes
Seconds
SCHEDULE
1:00 p.m.
Welcome
Join Mercer University President William D. Underwood and the Office of University Admissions as we kick off our first ever virtual Make It Mercer!
1:30 p.m.
Current Student Panel
Want to learn more about the Mercer experience? Current students will answer your questions about how to get involved in campus organizations, academics, opportunities beyond the classroom, and more.
2:30 p.m.
Student Services Sessions and Live Chat
Choose to join one of our multiple session offerings including information about campus life, financial planning, and career development.
3:30 p.m.
Next Steps Announcements and Live Chat with Fellow Future Mercerians
Following the Next Steps Announcements, students will have the opportunity to join live chats with other future Mercerians to get to know one another, find roommates, and more!
Admissions counselors will be available via live chat throughout the entire event.
Don't Miss out
Special Giveaways

Unlimited Meal Plan
Accepted students who attend and participate in the virtual Make It Mercer! event will be entered into a drawing and one winner will receive a free unlimited meal plan for their Fall 2020 semester! The winner will be announced on Monday, April 27.