Spencer B. King, Jr. Creative Writing Scholarship Competition
Open to high school juniors selected as finalists of the Spencer B. King, Jr. Creative Writing Scholarship Competition, this special day will feature an opportunity to:
Tour campus
Learn more about Mercer and the creative writing program
Participate in a reading from the Robinson Prize winner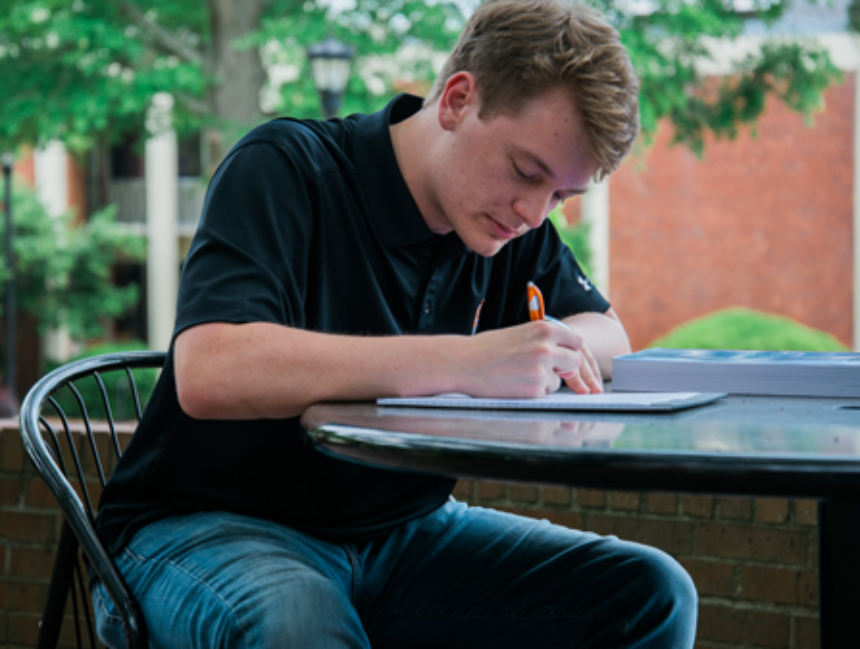 SPENCER B. KING JR CENTER FOR SOUTHERN STUDIES
The Spencer B. King Jr. Center for Southern Studies fosters critical discussions about the many meanings of the South. As the only center for southern studies in the United States dedicated to the education and enrichment of undergraduate students, the Center's primary purpose is to examine the region's complex history and culture through courses, conversations, and events that are open, honest, and accessible.
About the Thomas Robinson Prize
The Thomas Robinson Prize for Southern Literature, previously known as the Sidney Lanier Prize, was first awarded in 2012. The prize recognizes writers who have engaged and extended the long, often complicated, tradition of writing about the South. Past winners include Ernest Gaines (2012), Lee Smith (2013), Elizabeth Spencer (2014), Yusef Komunyakaa (2015), Wendell Berry (2016), Ellen Gilchrist (2017), Natasha Trethewey (2018), Fred Chappell (2019), Ron Rash (2020), Barbara Kingsolver (2021), and Nikky Finney (2022).
The Robinson prize winner for 2023 is Percival Everett, author of more than thirty novels including Dr. No, The Trees, Erasure, and I Am Not Sidney Poitier.
Frequently Asked Questions
Can I bring guests?
Absolutely! Each student may bring two guests. If another student is planning to attend with you, we ask that they register as well.
What should I wear?
You will be walking around campus throughout the day, so we recommend comfortable shoes and casual clothes. Since you will be inside and outside, please check the weather before you come.
Where should I park?
Parking will vary for each event, so check your email leading up to the event for detailed parking information. Also, when you arrive on campus, our student staff will be in orange polos and will direct you to your parking destination.
What will I see on the tour?
The campus walking tour gives you a student's perspective on life at Mercer. You'll see everything from our dining facilities to the fitness center, our historic Quad, Mercer Village, Cruz Plaza, and the new science center.