6 Reasons to Choose Journalism at Mercer
So you want to be the next Diane Sawyer or Dan Rather? Do you see yourself being a hardhitting journalist, uncovering the truth, and reporting to the masses?
If the answer is yes, then we have you covered in our Center for Collaborative Journalism.
Here are 6 reasons why should you choose Journalism or Media Studies at Mercer.
1. Partner with real newsrooms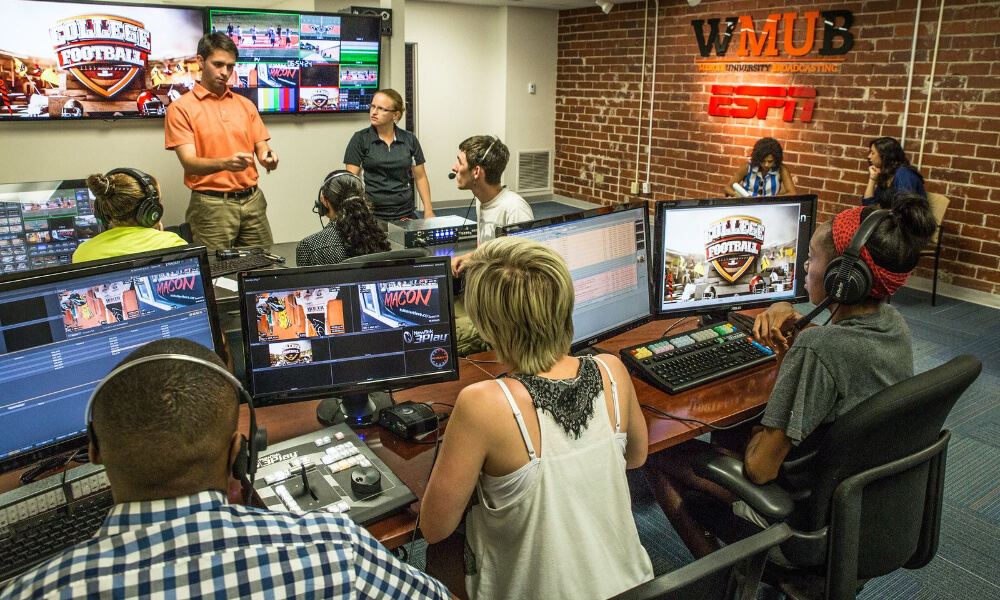 Our Center for Collaborative Journalism is a partnership among Mercer's Journalism and Media Studies department and some of the region's largest media organizations, including 13WMAZ, Georgia Public Broadcasting, The (Macon) Telegraph, and WMUB/ESPN3. Students get the opportunity to work in all of these partner newsrooms as early as their first year in the program, building a portfolio that can include broadcast, digital, print, and social media work.
2. Work in a collaborative environment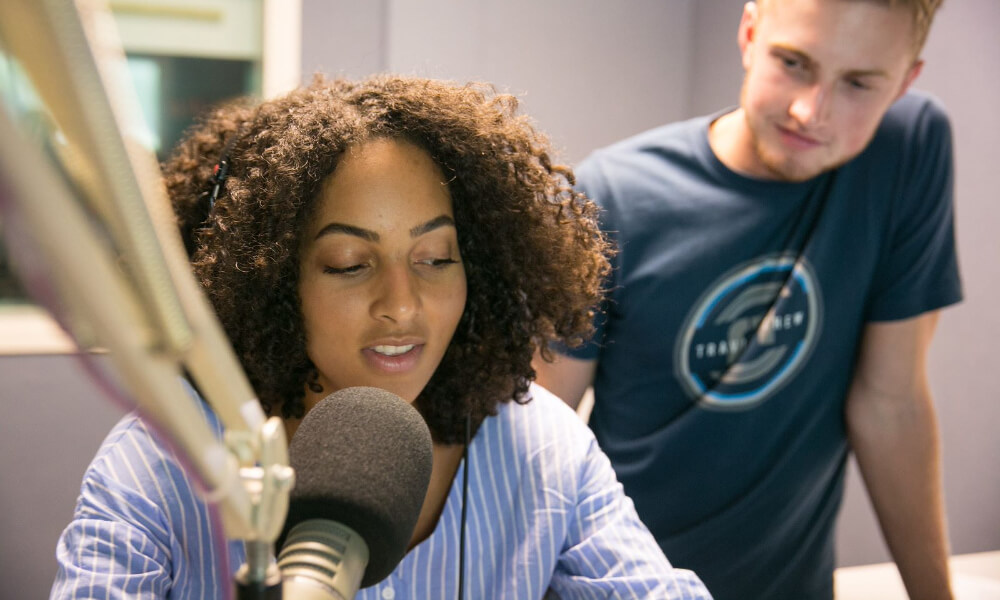 How often do you get to take courses in a functioning newsroom? At Mercer, we practice "hospital-style" learning where students work alongside published broadcasters and journalists in their spaces—it's not a typical classroom experience! Mercer students work in spaces such as Georgia Public Broadcasting, the third largest public broadcaster in the country based on population outreach!
3. Learn from experienced faculty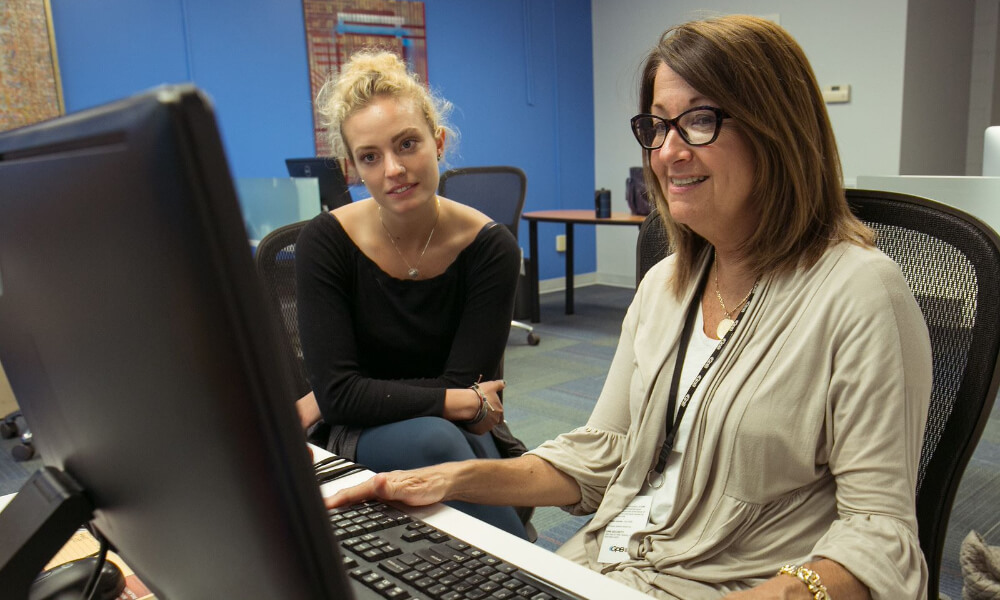 Did I mention that we have the best faculty in the country? Our faculty have their own podcasts, and their works have been published by BBC, CNN, ABC Radio, and NPR…just to name a few. They have experience working with Instagram, MTV Networks, and Tyler Perry Productions.
Our faculty have expertise in every area, including journalism, photojournalism, digital media, video production, and more! And you know what's really awesome? They work at Mercer to share their expertise with our students!
4. Receive individualized attention through small class sizes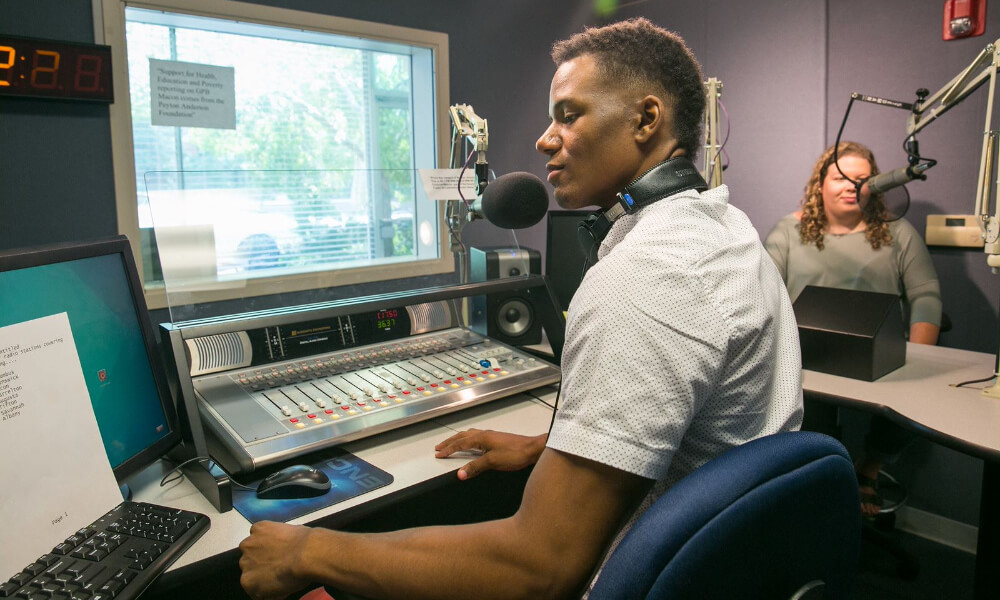 Not only will you learn from the best, but you will also make friends while doing so! Mercer's CCJ builds its success on personal relationships and small class sizes. This means you will receive personal attention and mentorship from faculty and staff, and tailor your education to meet your career goals.
5. Share stories that make a difference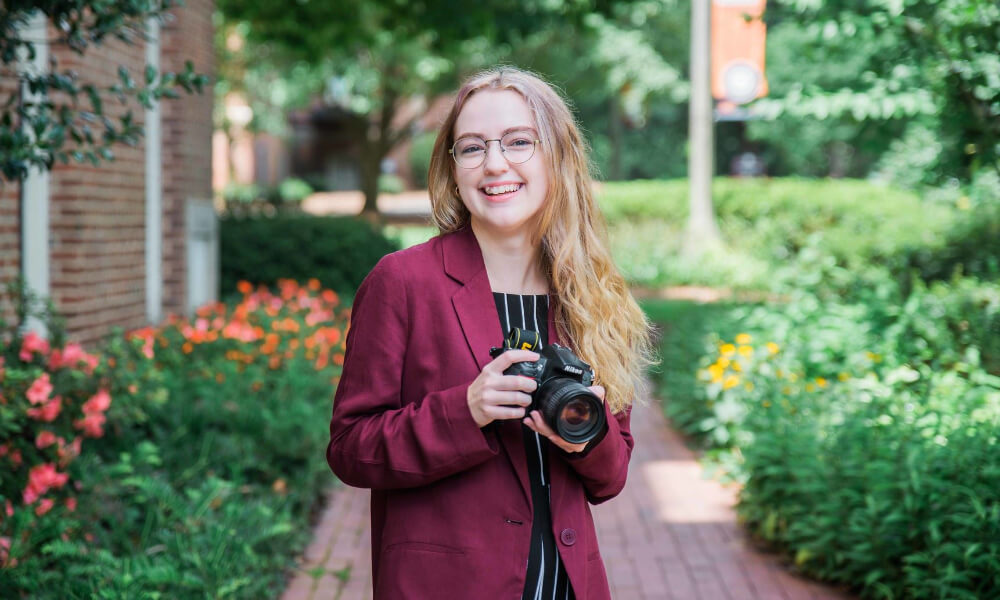 Do you want your career to have a positive impact on others? Journalism and Media Studies students use their storytelling skills to learn about the local community. Students have contributed reporting to projects on topics that include food culture, pedestrian safety, the impact of COVID-19, and more. This engagement journalism has brought about changes in county policy and awareness of local issues.
6. Prepare for the real world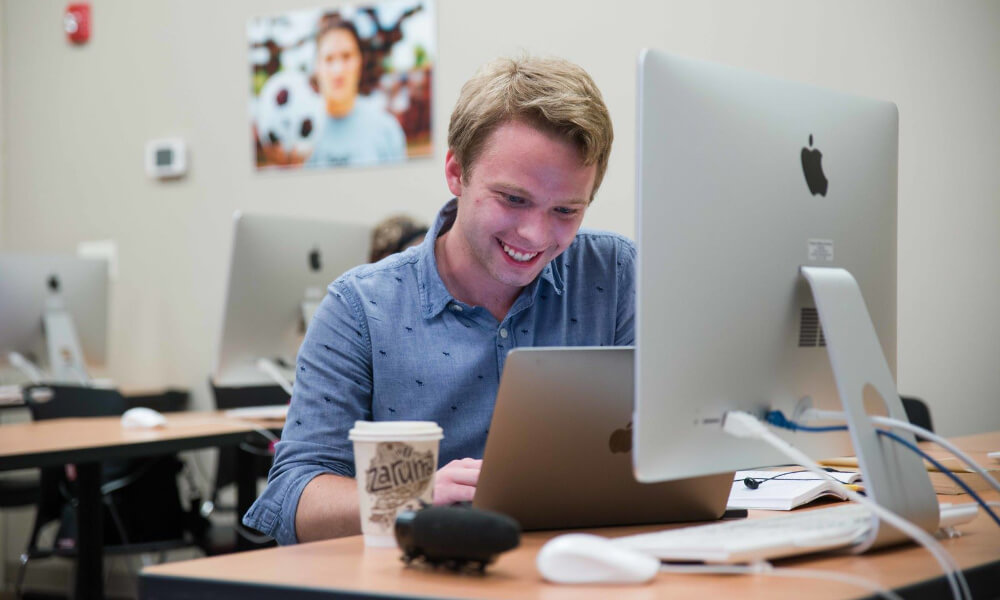 Honestly, this is my favorite reason because it is all about what is available to you! The resources, internships, scholarships, and fellowships—you name it, our CCJ students have access to it. I am sure the last name "Couric" rings a bell… Katie Couric's father, John M. Couric, graduated from Mercer in 1941, and the Couric Fellowship was established in his memory. The fellowship provides paying summer jobs at leading media organizations throughout the country, giving students the opportunity to graduate with portfolio to rival any student in the country. Past fellows have been placed in prestigious internships with companies like CNN, Paste Magazine, and even NASA!
We have student-led newspapers, individualized attention for students, applicable work
experience, a media boot camp, and more!
---
These are just a few of the reasons why you should choose Journalism or Media Studies at Mercer, but there are so many more. Come visit, talk to one of our CCJ students, and you will see for yourself why you should call Mercer University home!
Learn more about Mercer's Center for Collaborative Journalism.