Changing the World One Paw at a Time
At Mercer, you'll often hear us talk about Mercer On Mission and the many trips our students and faculty take around the world to serve others. One of those trips serves amputees in Vietnam by fitting them with prosthetic limbs and helping them walk again.
For Mercer alumnus Chris Scrivner, his involvement in the Mercer On Mission Vietnam program impacted his decision to pursue a career in prosthetics and orthotics.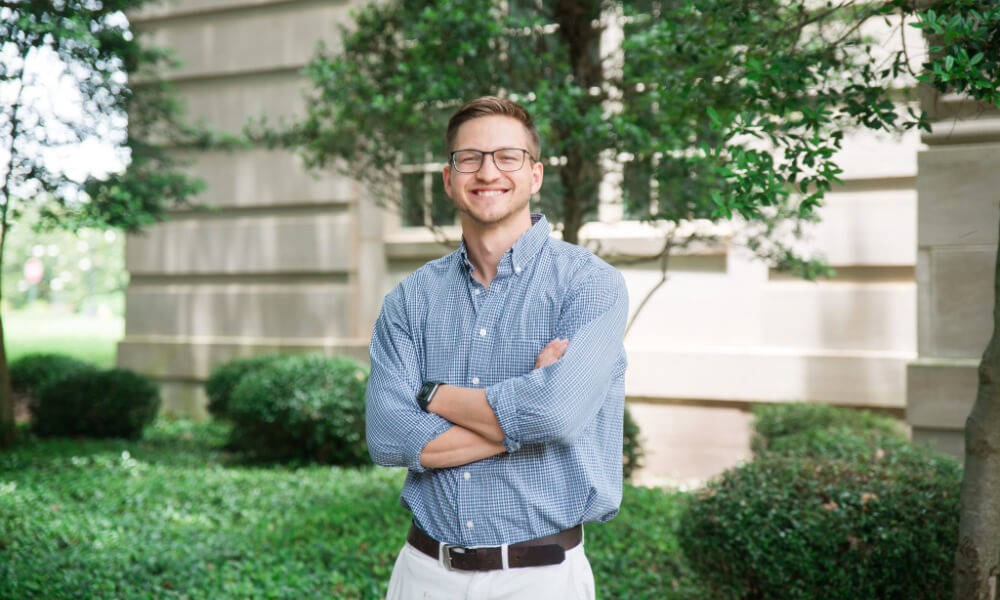 Chris began working at Boland Prosthetics and Orthotics Center in Warner Robins, Georgia, while still in college. After graduating from Mercer in 2018 with a Bachelor of Business Administration, he earned a master's degree in prosthetics and orthotics in 2020 from Northwestern University and became a resident at Boland.
One day at work, Chris got a phone call about a three-legged puppy that needed his help. He picked up Goose, a red Labrador puppy, that day and was soon able to fit him with a new paw. Since then, Goose frequently visits Boland Prosthetics and Orthotics Center and is an encouragement to patients.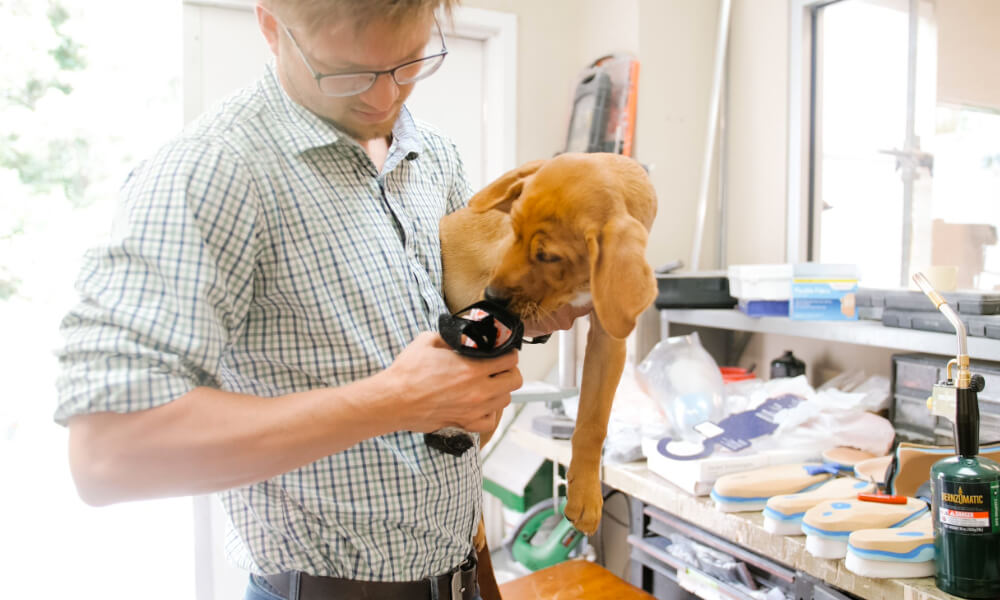 "Goose is a great ice breaker (for patients) because he's got such a simple issue and a simple solution. He's missing a paw, and we built him a paw. I think whenever you break it down to something that straightforward, a lot of times when people see that right off the bat, it kind of gets them to open up and gives them a lot of motivation."
Chris enjoys his job because he is able to work with his hands and use his problem-solving skills, and because each day is different. He may be treating someone with plantar fasciitis, fitting a baby with a corrective helmet, or giving somebody the ability to walk again.
Chris continues to fit new paws for Goose as he grows, and serves both human and animal patients with excellence. He hopes to soon become board certified after completing his residency at Boland.
He hopes to become board certified after completing his residency at Boland, and he plans to continue changing the world one paw at a time.