Resources for First-Generation College Students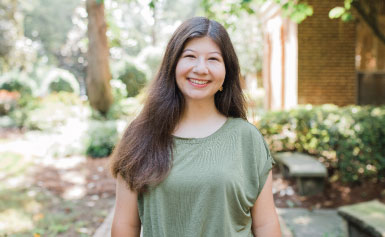 We understand that first-generation college students may experience unique challenges when navigating the journey through college admission, enrollment, and graduation, and at Mercer, we are here to help. Programs such as Mercer Firsts offer a support network designed for first-generation college students.
Additionally, Mercer's Office for Student Success creates spaces where students can come together and support each other both academically and socially, not only in their first year but throughout their entire college journey.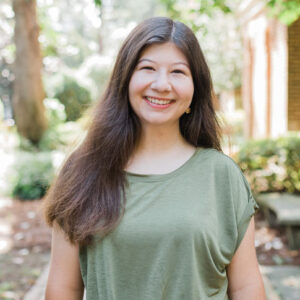 My driving force in going to college was the stability that a college education provides. I know that if I complete at least a bachelor's degree, I will be able to provide for myself and possibly my own family in the future.
Oddly enough, college was not really discussed growing up, which made me feel like my options were limited. Being a first-generation student and coming from a rural area, I did not even think I was going to go to college—much less to a university like Mercer—until the beginning of my senior year. However, since beginning the college process, my family and I have realized how important the privilege of being able to go to college is. College means security and freedom to pursue any realm of study I want and to have a bright future for my family and me.
At Mercer, I sometimes feel like I am behind compared to my fellow students, because it is very difficult to navigate the uncharted waters of college (moving away from home, making new friends, creating study schedules, etc.). However, Mercer Firsts and Opportunity Scholars have not only helped me establish a community with other students facing similar challenges, but they have helped answer questions that I have about college, life, or anything else.
Through these programs, I have been paired with a peer mentor who understands life as a student, and a faculty mentor who helps me plan my academics. Joining other organizations on campus such as Spanish Club and MerServe helps me connect with other students, which broadens my knowledge of the world. Being involved on campus has been a great way to make friends and establish community.
My biggest accomplishment is making it to college and completing my first year. I am proud of myself for acclimating to campus and building a community with the students, professors, and staff, because I never thought this was possible for me to achieve.