Mercer Dining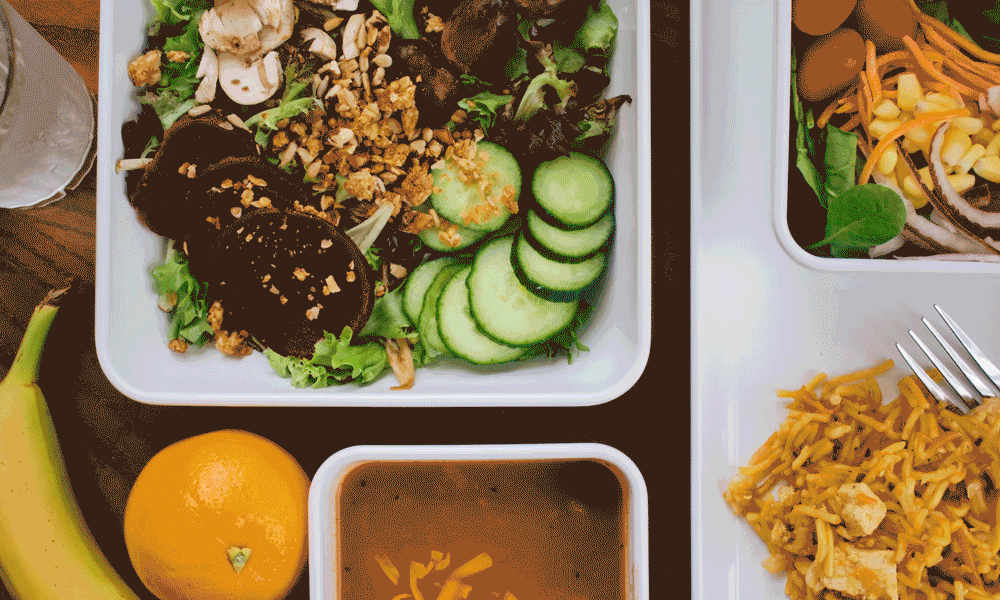 Whether it's a Farmers Market smoothie, tofu stir fry, or our famous Mercer cookies, we have something for everyone. All of these delicious dishes, and more, are available at our multiple dining locations across campus.
As you consider what life will be like as a Mercer student, you may find yourself asking "Where can I eat on campus?" and "Is the food good?" We have something that's sure to please even the most particular Bears. Not too hot. Not too cold. Just right.
Here's a look at places to eat on campus.
If you want to sit and stay for a while, check out these spots to eat on campus.
Need something while you're on the go?
Stop by one of these convenient locations when you need a pick-me-up between classes.
FRESH FOOD COMPANY

Affectionately referred to as "the Caf," the Fresh Food Company serves three meals a day, seven days a week. You can always count on the Caf.
FARMERS MARKET

A lunch hotspot, the Farmers Market has a build-your-own salad bar, stations serving stir fry and specialty sandwiches, as well as smoothies and frozen yogurt for dessert. On a beautiful day, we recommend dining al fresco on the patio.
CONNELL STUDENT CENTER FOOD COURT

Centrally located on campus, the Connell Student Center Food Court includes Brewed Awakenings, P.O.D. Market, and Which Wich. Here's what each has to offer.
BREWED AWAKENINGS – But first, coffee. Starbucks coffee. It'll help you survive those 8 a.m. classes.
P.O.D. MARKET – Short for Provisions On Demand, P.O.D. Market has sandwiches, burritos, wraps, sushi, salads, and more – all freshly prepared. Stay fueled up, even when you don't have much time.
WHICH WICH – Write your order on a paper bag, send it down the line, and you'll have a sandwich to suit your taste in no time. With more than 50 sandwiches to choose from, you'll never have to eat the same thing twice.
UNIVERSITY CENTER (UC) FOOD COURT

Passing through the UC with little time to spare for dinner? We've got you covered with several tasty options.
CHICK-FIL-A – Bearz luv chikin (and waffle fries).
PANDA EXPRESS – Craving an egg roll? Stop by Panda Express for favorites like beef with broccoli, orange chicken, or kung pao. Don't forget your fortune cookie.
P.O.D. MARKET – If you can't make it to Connell, you'll find the same grab 'n' go options in the UC.
EINSTEIN BROS. BAGELS

Stop by Einstein's in Tarver Library to get a bagel sandwich. Then, grab a study room and get busy.
We know you've got homework.
Looking to treat yo self?
Even with all the options available on campus, we know that sometimes you just need to change it up. Located right next to campus, Mercer Village offers eateries like Francar's Buffalo Wings, Z Beans Coffee, Margaritas Mexican Grill, and Nu-Way Weiners. If those aren't enough options, Mercer Landing offers places like Osaka Hibachi and Sushi, Amici, and Papa John's.
All of these merchants accept Bear Bucks, which is a prepaid stored-value account tied to your Bear Card. Basically, it lets you use your Bear Card like a debit card to make purchases at any of these locations and others around town.
Just plain desperate?
There's always the last resort.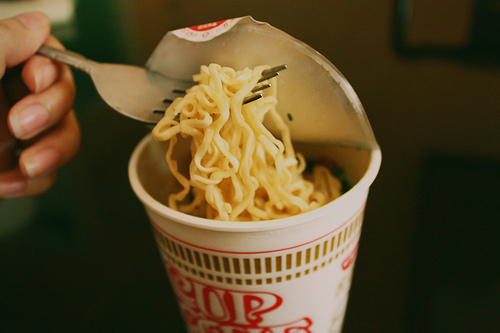 Meal Memberships
All first-year students are automatically enrolled in an unlimited plus meal membership. This means you can make as many visits as you want at the Fresh Food Company and Farmers Market. If you plan to live at home and commute to campus, you may choose a more flexible meal membership option.
Meal memberships also include Dining Dollars, and some plans also include a certain number of meal exchanges per week. Dining Dollars and meal exchanges can both be used at Mercer Dining locations other than the Fresh Food Company and Farmers Market.
Your meal membership is tied to your Bear Card account, so all you have to do is scan your mobile phone. It's that easy.
Get more information about meal memberships.