On-Campus Job Opportunities
A 2018 report from Georgetown University's Center on Education and the Workforce found that around 80% of students in college work while in school.
While many students find work off-campus, students who choose to work on-campus have the advantage of working for an employer who understands the demands of being a student, while also making good money.
On-campus employment does more than just give students an avenue to earn some cash—it allows students to develop valuable skills and gain meaningful work experiences, paving the way for success in the professional world.
Here's what you need to know about finding an on-campus job that fits your needs:
How to Find an On-Campus Job
Mercer makes finding on-campus jobs pretty simple.
Mercer has a student employment portal with all current on-campus job opportunities. If you are looking for an on-campus job, this is the place to start.
When you open the website, you will immediately see the most recent job postings. Above the posting is the search bar that will allow you to filter by campus as well as method of payment. The level of detail is extremely helpful in finding a job that will best fit your needs, your availability, and your employment preferences.
Another way to find an on-campus job is to attend events like Bear Fair at the start of the academic year, where clubs, organizations, and on-campus employers set up booths for students to find ways to get involved at Mercer. Employers like the University Center, the Office of Admissions, and more set up booths to meet potential employees (students like you) and invite them to apply for jobs. You can also find job opportunities on campus bulletin boards around campus, from your professors, or just by word of mouth. So keep your eyes open!
One thing to be aware of is that not all on-campus jobs are available to everyone. Some jobs on campus are funded through the Federal Work-Study program, where the U.S. Department of Education contributes to students' wages. Work-Study students can either apply their paycheck to direct costs like tuition or indirect costs like books. Eligibility for the Federal Work-Study program is based on your Estimated Family Contribution (EFC) as determined by your FAFSA.
On the student "find a job" section on the financial aid website, you can sort by Work-Study or Non-Work Study jobs. And if none of the jobs strike your fancy, Mercer's job portal can also connect you to off-campus opportunities as well. So if you are in that boat, you are not out of luck!
There are so many on-campus job opportunities for students to take advantage of. You can tutor students at the Academic Resource Center, work in the gym, write for the newspaper — and that only scratches the surface.
With so many opportunities, the question is not only what jobs are available, but also which jobs will serve your personal, academic and professional needs best. What can you gain from an on-campus job?
Develop Professional Skills Develop Professional Skills
Many academic departments at Mercer hire students to work in their offices, providing students the ability to get closer to their professors and do important work in the process.
This is an invaluable opportunity, especially when the need for a letter of recommendation for another job, internship, or graduate school application comes around.
This is a prime example of how on-campus employment can help students reach their professional, academic, and personal goals.
Not only can professors make a recommendation about your academics, they can also talk about what you can bring to the table as an employee. This adds texture to a letter of recommendation that not all letters of recommendation have.
Additionally, succeeding in your work is different from succeeding in your classes. What this means is that working an on-campus job helps students learn the skills of interviewing for a position, communicating in a professional setting, and meeting the needs of an employer.
This makes future employers—or, perhaps more importantly, internship coordinators—feel confident in your ability to hit the ground running on day one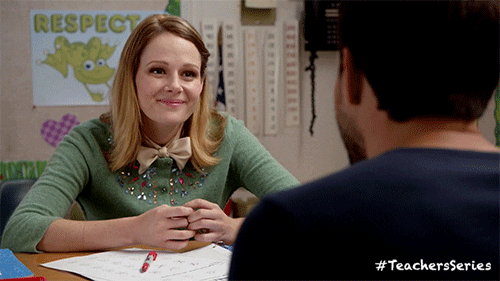 Why Work on Campus?
For me personally, working on campus has added an additional level of depth to my college experience.
As news editor for The Mercer Cluster, I have been able to bolster my professional skill sets and develop managerial, writing, and editing skills that will undoubtedly help me professionally. And in working with Mercer's Office of Admissions, I have been able to develop communication skills that I know will help me in the professional world.
More importantly, working for Admissions and working for The Cluster has made me feel like I can make a meaningful imprint on the Mercer community outside of the classroom.
Developing as a student is important, not just academically, but also professionally.
College is not just about taking tests, writing papers, and going to lectures—it's about gaining skills, experiences, and perspectives that help prepare you to enter the workforce. I can confidently say my on-campus work experiences have prepared me to enter the professional world. And I believe it can have that same effect for you.