Our Mercer Roommate Story
Having a roommate is the best! Think about it. You never have to worry about who to sit with in the Caf. You don't have to binge watch all ten seasons of Friends alone. You've got a gym buddy. A study buddy. A late-night-ice-cream-run buddy. But above all, you have a friend who knows exactly what you're going through because they're right there with you.
We followed these roommates to get their story on what it's like to live with each other.
Dylan Sanfilippo & Colin Ralph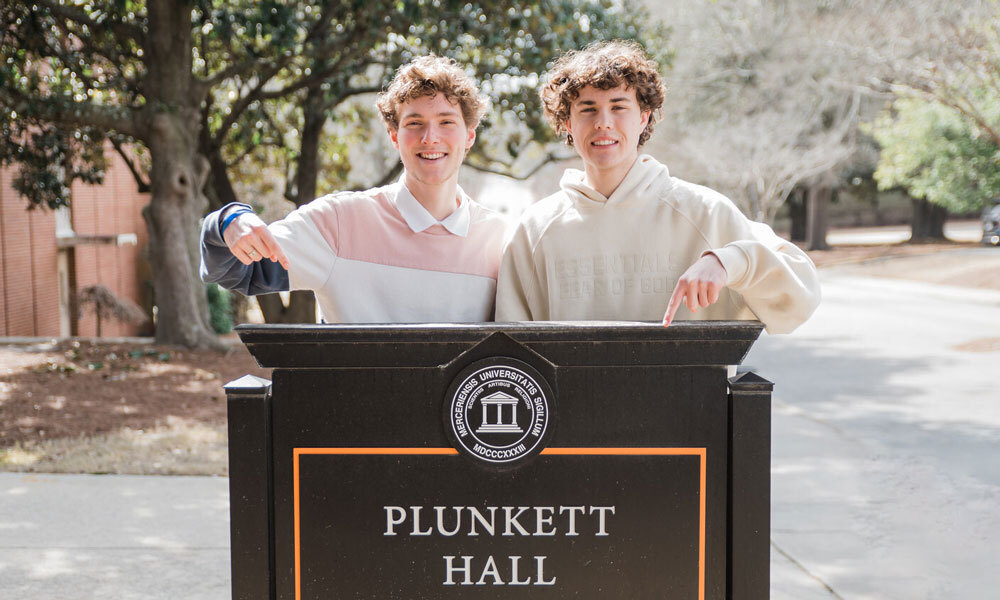 What is their favorite part of having a roommate? Accountability! Having someone to talk to and help with studying is a big plus.
What are the pros of having classes with your roommate? It makes forgetting about assignments less likely and it's more fun to study and work on projects together.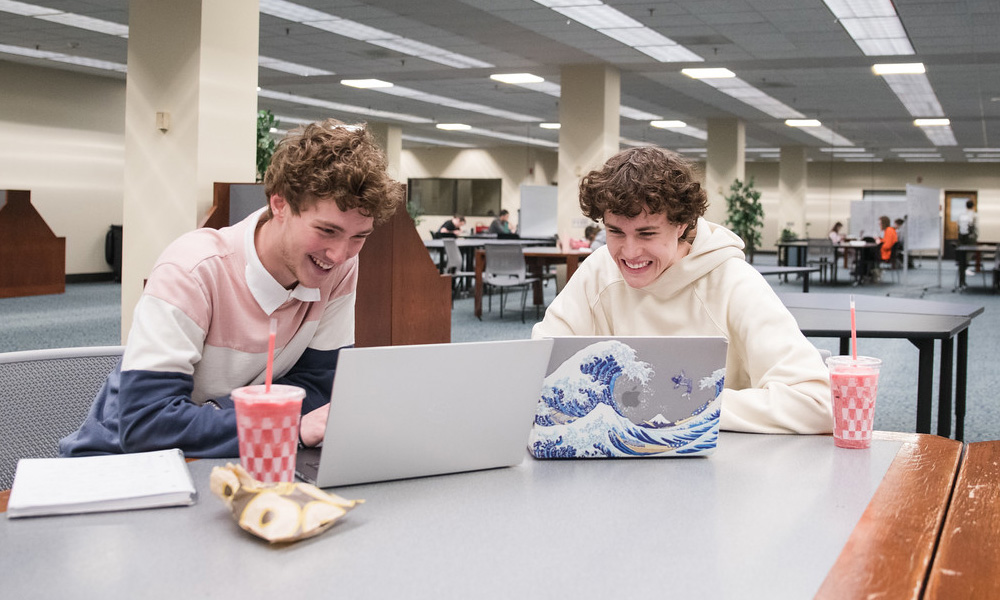 What do they like to do together? Intramural sports and watch movies! "I was never a big movie guy growing up, but Colin got me into watching movies. I would say–almost every night–after we are done with our school work we sit down on the couch and watch a movie"
– Dylan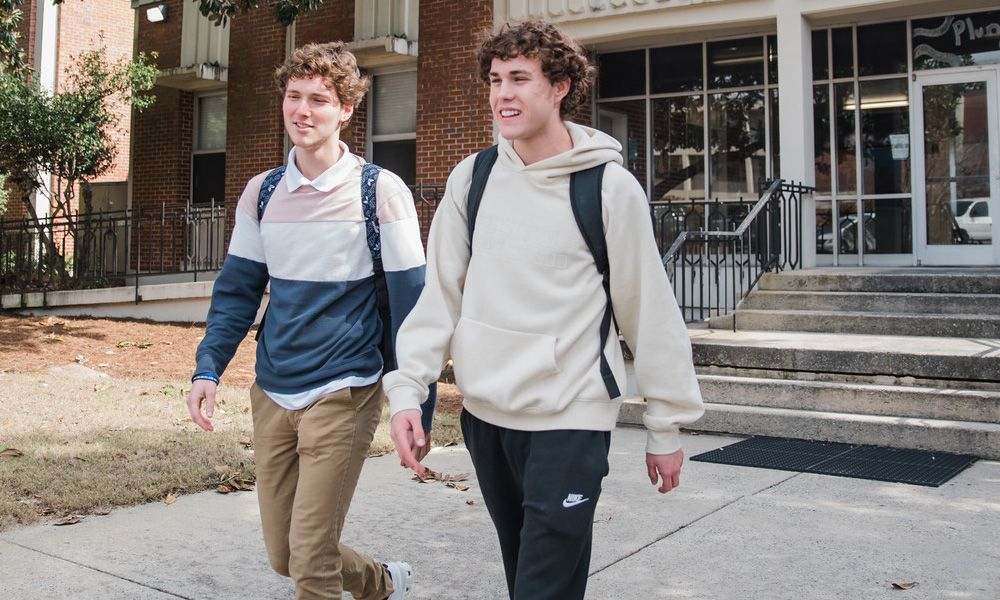 What is their roommate communication style? Open communication! They don't keep issues to themselves and let each other know when something comes up to avoid making something big out of small problems.
What advice do they have for people looking for a roommate? Get out of your comfort zone! When you go to events like Make It Mercer!, don't be nervous that you're the odd one out–everyone is in the same boat.
Jenna Willis & Emily Sosa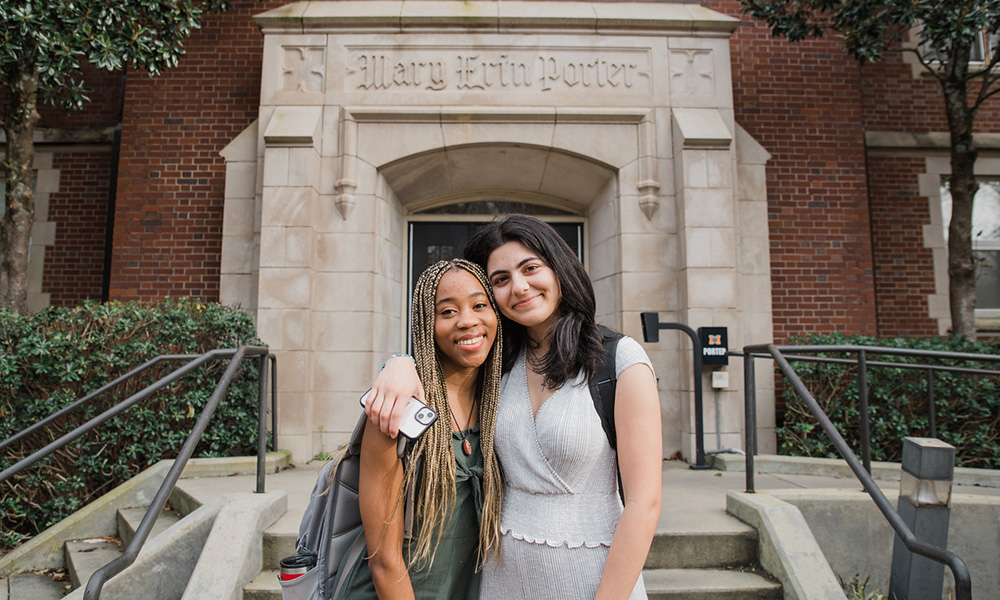 What is their favorite part of living together? Having someone to spend time with. Whether it is staying up late at night talking, getting food, or just doing laundry it's nice to have a partner!
What are their favorite activities to do together? Campus events! Mercer Astronomy events to watch comets and the Scream on Cruz finals event are some of their favorites.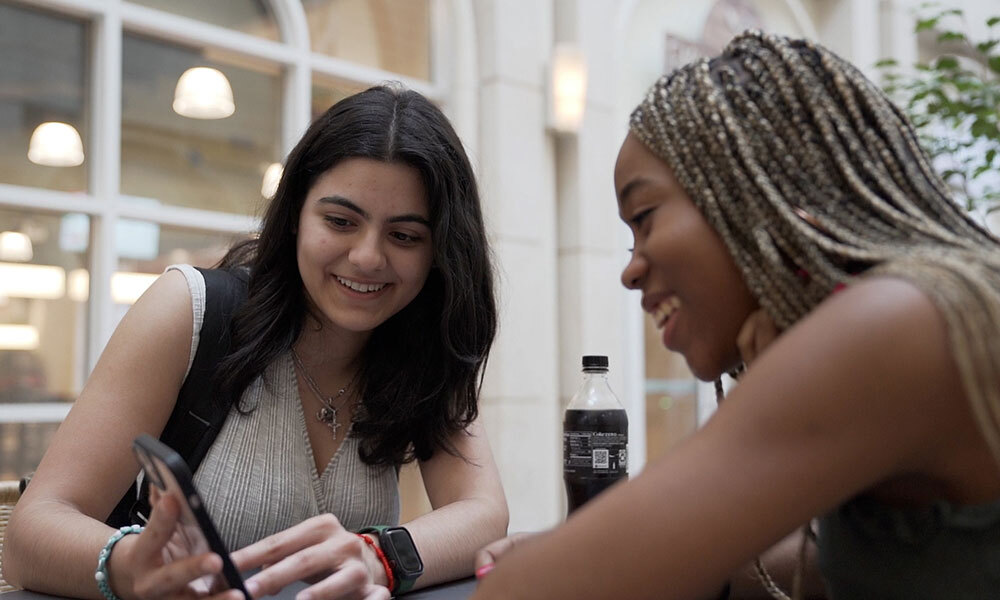 What advice do you have for new roommates? Use ZeeMee to get to know people who are coming to Mercer. Also, make sure to talk about the temperature in the room!
What do you think is the key to having a good relationship with your roommate? Respect each other's boundaries. If your roommate needs some alone time make sure to give them some space!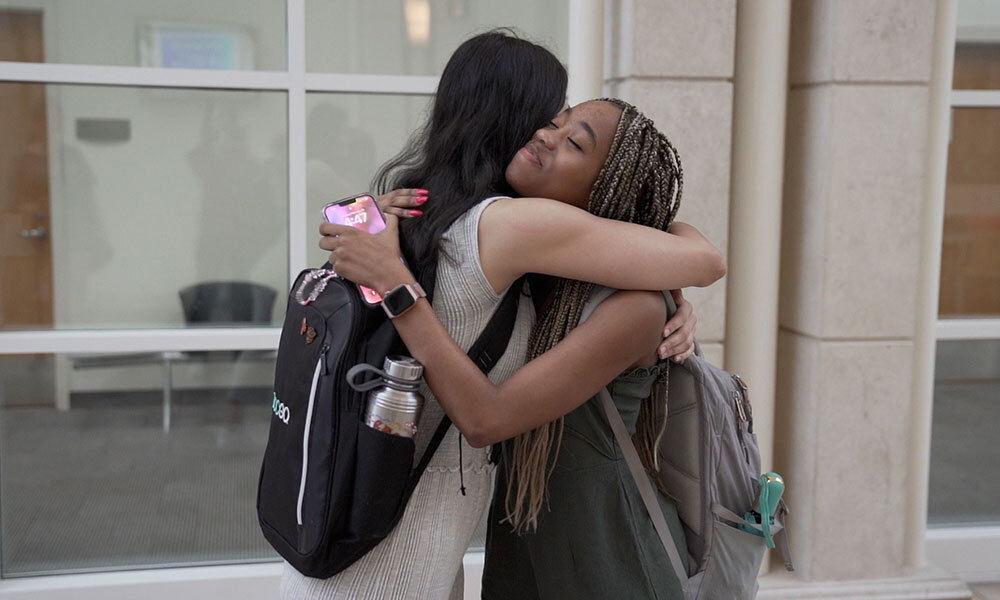 How do you resolve conflicts? They don't have large conflicts, but they talk through small things–like taking trash out and leaving things in the fridge–before they become big.