Our Mercer Roommate Story
Having a roommate is the best! Think about it. You never have to worry about who to sit with in the Caf. You don't have to binge watch all ten seasons of Friends alone. You've got a gym buddy. A study buddy. A late-night-ice-cream-run buddy. But above all, you have a friend who knows exactly what you're going through because they're right there with you.
We followed these roommates as they navigate their first year on campus to get their story on what it's like to live with each other.
Olivia Castro & Maura Rutledge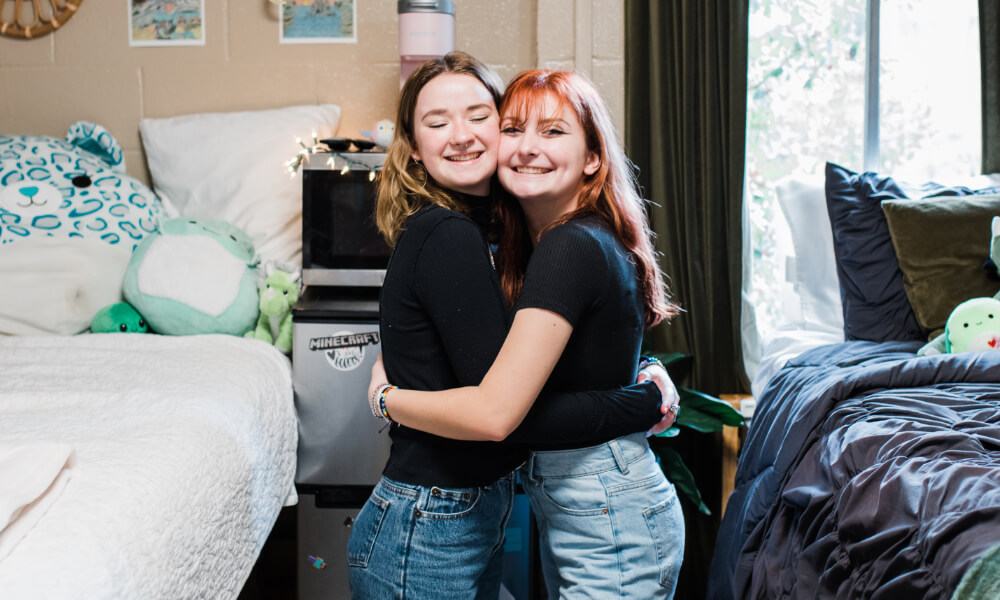 How did they meet? They met at Make It Mercer!
How do they describe themselves? Sporadic and high energy, and opposites within the same category of teenage girl.
What are their favorite activities to do together? Everything! They get boba together, take late-night drives to Buc-ee's, and visit the market at Tattnall Square Park on Wednesdays.
What do they like most about being roommates? It's great being able to live with someone who gets where you're coming from, but at the same time, has totally different experiences.
I looked across the room (at Make It Mercer!) and saw this girl dressed really cool, and I turned to my mom and said, 'Mom, that's my roommate.'

– Maura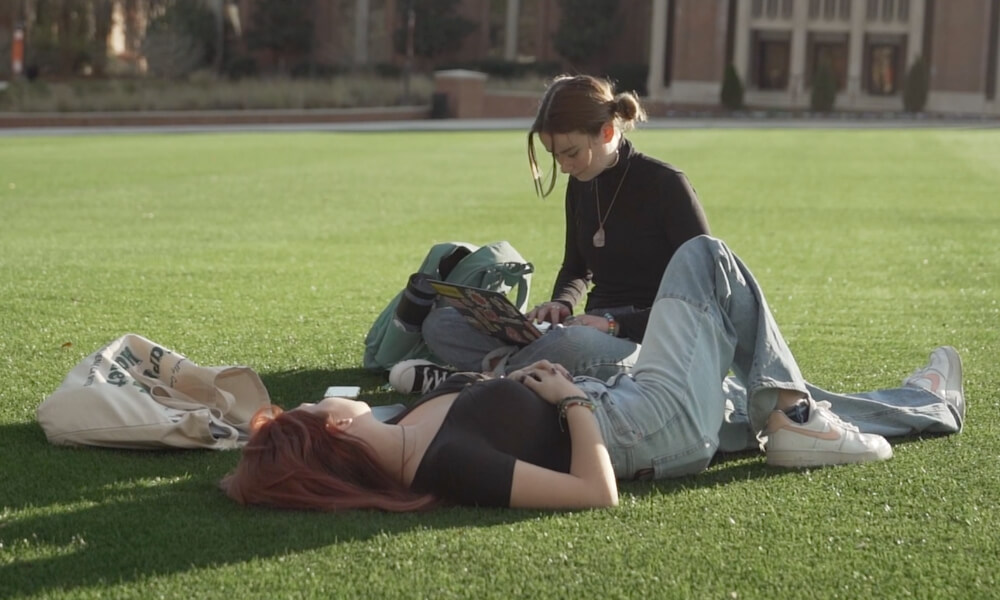 How did they test their compatibility before arriving at Mercer? They talked a lot over the summer and hung out in person a few times before moving in.
What makes their friendship work? They are both pretty hyper and high energy. It works well when they can bounce that energy of each other.
How do they resolve conflict? They try to stay ahead of conflict by having good communication and letting each other know when they need time alone.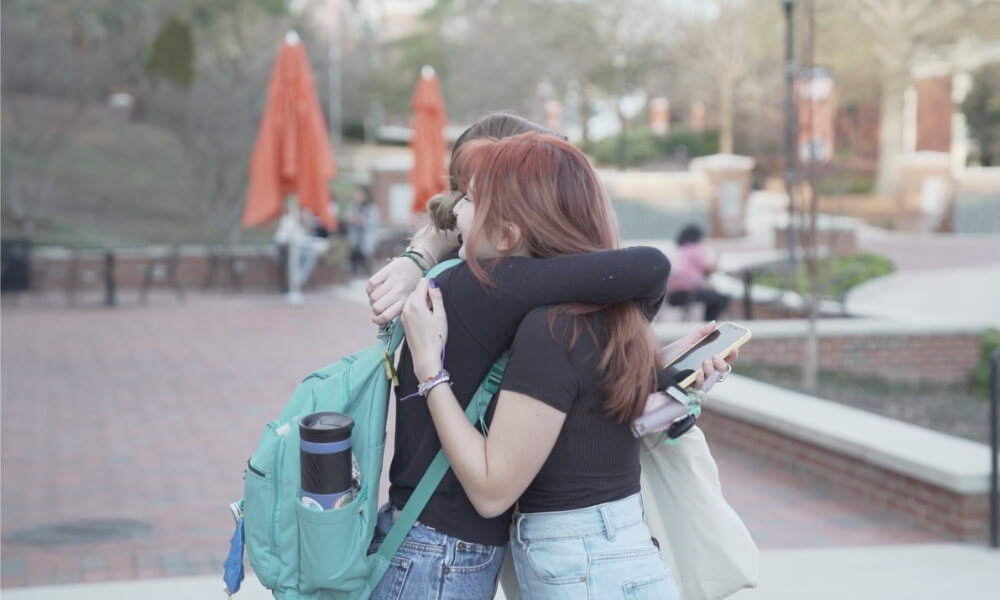 What have they learned about social skills by living with each other? It's important to express what you want and need.
What is their advice for people trying to find a roommate? Attend more Mercer admissions events and use social accounts to reach out to people who have similar majors or interests!
What is their advice for first-year students? Take it slow and allow yourself time to adjust.
We have so much in common, but we're different in a way that it makes it nice to live with each other.

– Olivia
Who knows their roommate the best? Check out our video to see if Olivia or Maura knows the most about their roommate.