Service: Giving Kids Mobility
Mercer students serving through GoBabyGo. Video edited by Mercer senior Thais Ackerman.
At Mercer, you'll often hear us talk about Research That Reaches Out. That's because we believe education should benefit others, and our students are using their knowledge to make a difference in the world around them. Our desire to serve runs deep, and how we serve others takes many different forms.
Here's one example of how Mercer students are serving the local community. Remember that awesome Power Wheels car you may have driven as a kid? Well, twice a year Mercer University's Engineering Scholars host GoBabyGo build workshops to modify battery-powered cars for children with limited mobility so they can enjoy that same experience.
Through these workshops Mercer students are improving quality of life for children like two-year-old Harrison Denton and his family. Harrison was born with phocomelia, which is the absence of his arms, and has minimal bones in his legs, missing his tibia and fibula. His mom, Tara, says that Harrison has wanted a motorized vehicle ever since his little brother got one for Christmas, so Harrison's therapist referred his family to GoBabyGo.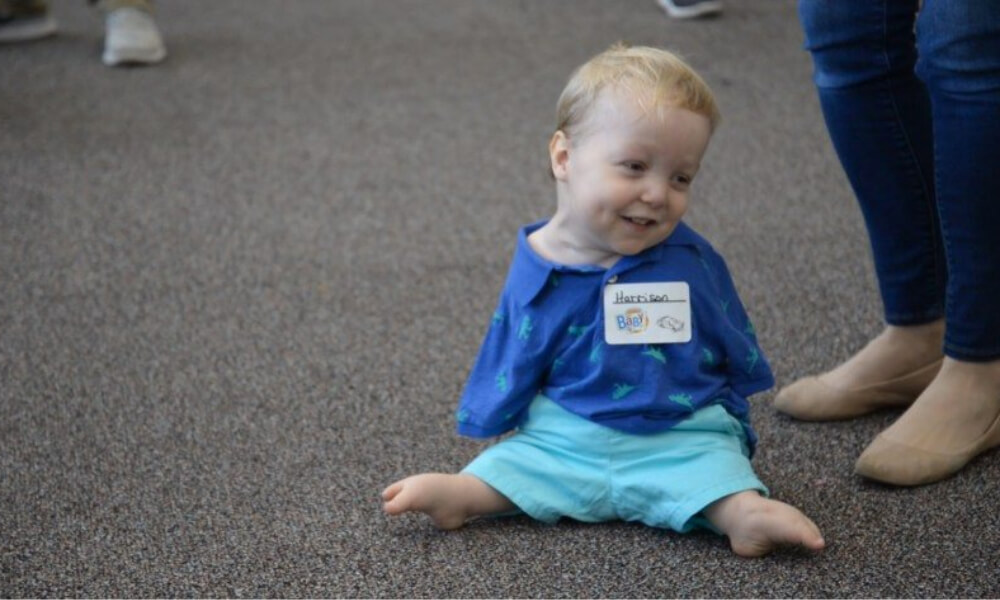 On the day of the build, Harrison came eager to help along with the rest of his family. Because Harrison performs many tasks by pinching things with his toes, the team of students on the project had to create a solution for him to drive the car in a way that's comfortable for him.
Zachary Brumbalow was one of the engineering students assigned to work on Harrison's car. He says the designs provide challenging work and having the children at the build site makes the project that much more fun.
"I've enjoyed every bit of it – the whole creative process and solving the problems that are put in front of us," Zachary said. "Every time Harrison cracks that smile, it just gives you the energy to keep on going and keep working harder to get everything right."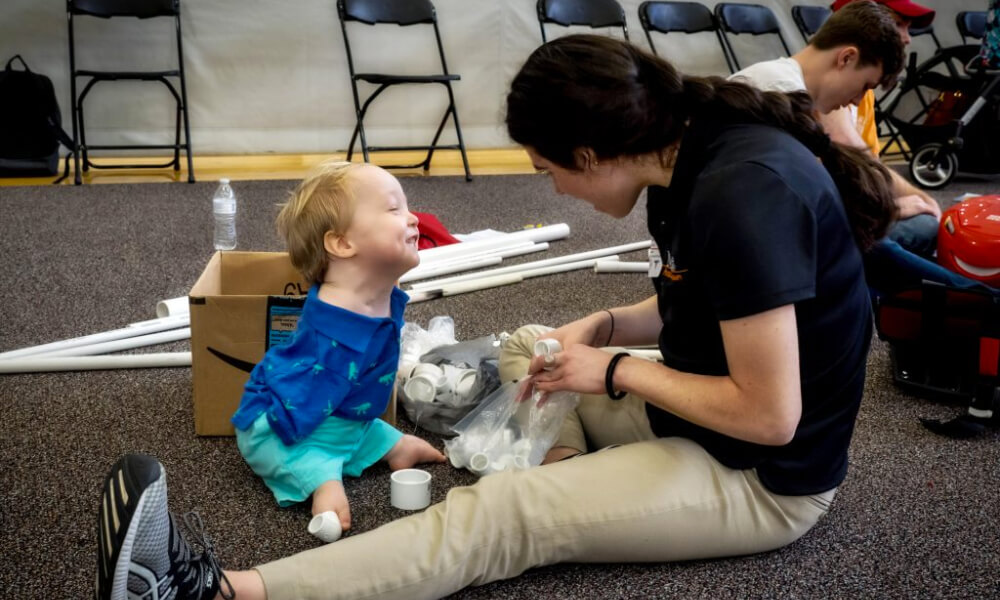 "Every time Harrison cracks that smile, it just gives you the energy to keep on going and keep working harder to get everything right."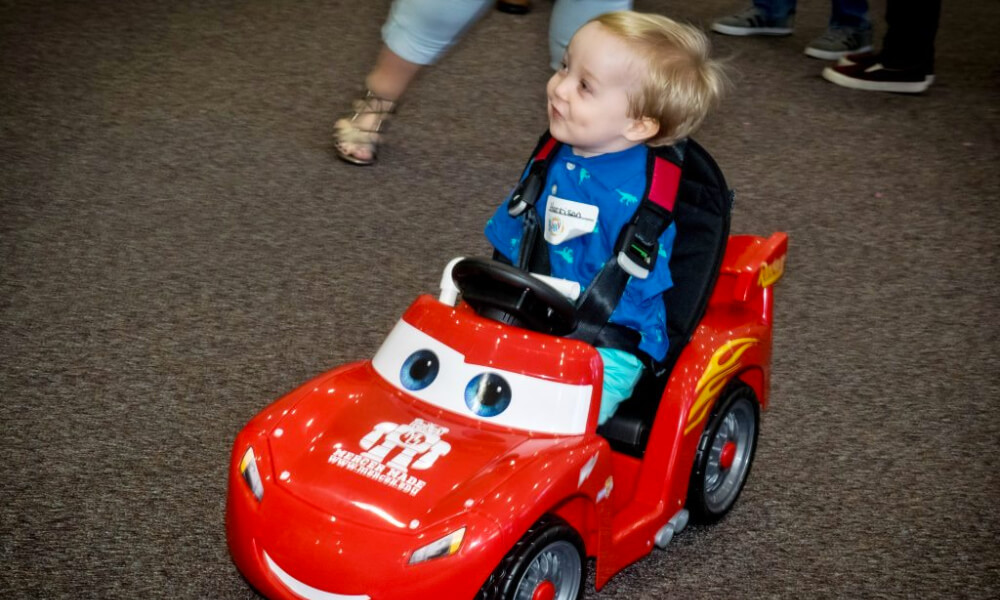 Now, Harrison can ride in style and keep up with his brother in his own customized car. Mercer students have helped more than 40 children like Harrison achieve increased mobility and social development.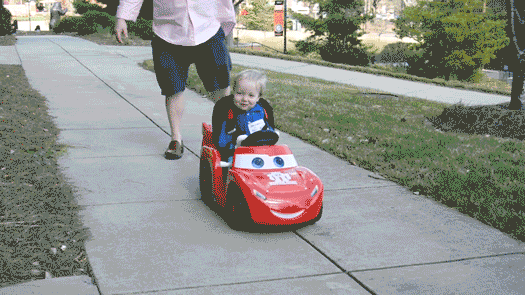 GoBabyGo is a national community-based research, design, and outreach program that started at the University of Delaware in 2012. Now, there are more than 40 GoBabyGo sites across the country. School of Engineering professor Dr. Phillip McCreanor volunteers with the program at Mercer.
"The focus of the GoBabyGo program is a mobility solution to aid the social development of children."

Dr. Philip McCreanor, Professor of Environmental Engineering and Director of the Engineering Scholars Track of the University Honors Program
Children with lower-body disabilities are unable to explore their environment, which can result in stunted emotional growth. Giving these children the ability to get out, be mobile, and explore using a modified motorized vehicle can improve their social development.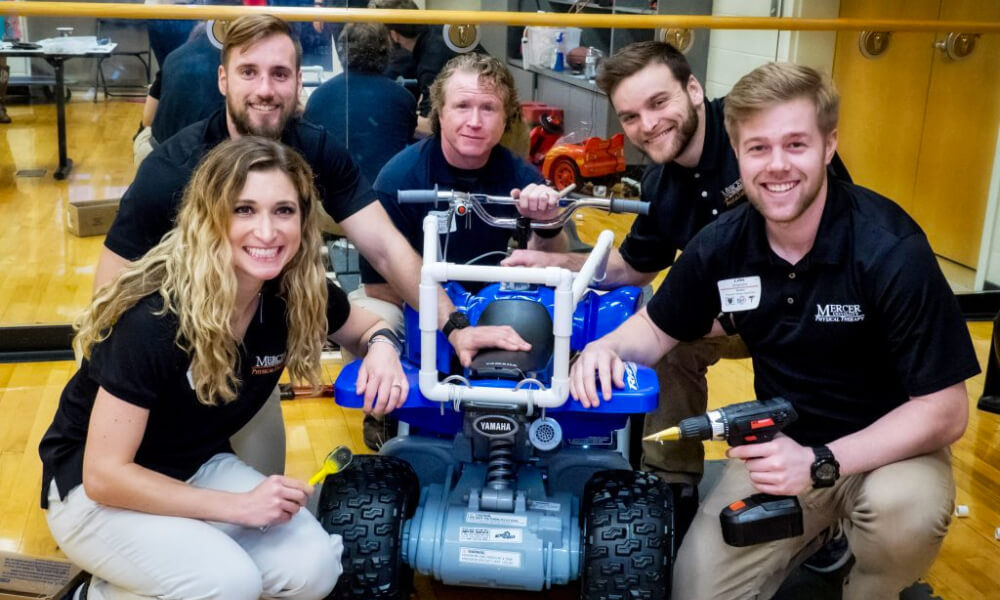 GoBabyGo at Mercer involves more than just students in the School of Engineering. It's a partnership that includes students and faculty from multiple academic disciplines. Mercer's Tift College of Education provides a critical connection to the community and helps identify children that the program can help. Physical therapy students from the College of Health Professions work with engineering students to identify specific modifications for each car based on the physical needs of the child who will drive it.
Then, the engineering students build a solution to meet those specifications and troubleshoot the design until it works perfectly. This experience lets students work through a real engineering design process. Students from the School of Engineering's Department of Technical Communication write and test instructions for the electrical and mechanical modifications that are required for every car.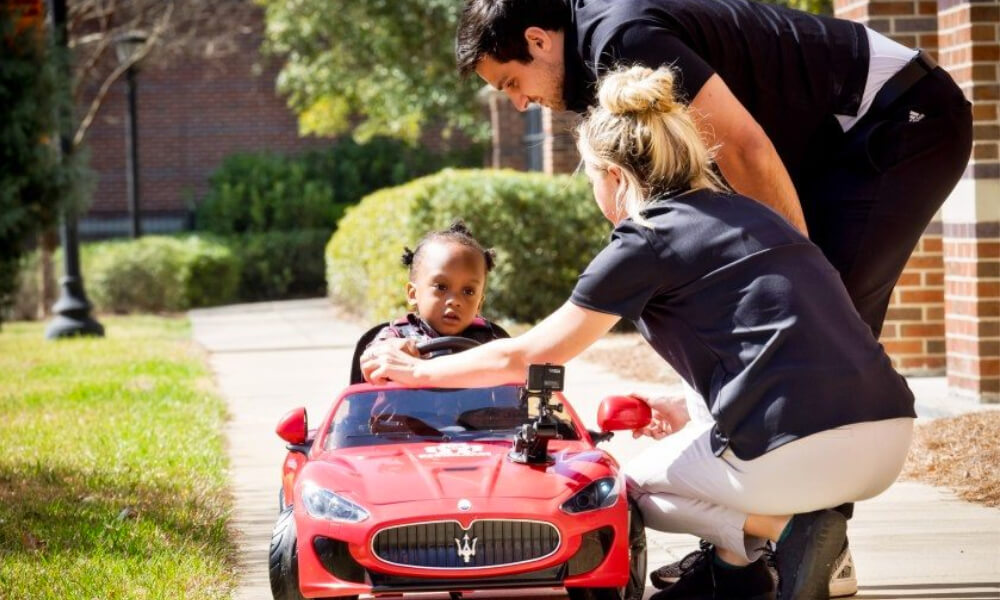 Together, these students are providing a resource for these children to develop essential skills. Harrison's mom described what this car means to him and the other children Mercer serves through GoBabyGo.
"It's mobility for him. It's just getting around. What we take for granted each and every day – walking, talking, using our arms and legs – he's going to be able to do that with this car."

Tara Denton, Harrison's Mom