Engineering Scholarship Challenge
Experience how Mercer Engineering is different by design. This scholarship challenge is open to students interested in pursuing a major in Mercer's School of Engineering. While on campus, students will have the opportunity to earn scholarships by demonstrating their math and verbal skills by completing a standardized test. In addition to the challenge, students will be able to meet Engineering faculty and students, tour labs and facilities, and tour our campus and residence halls.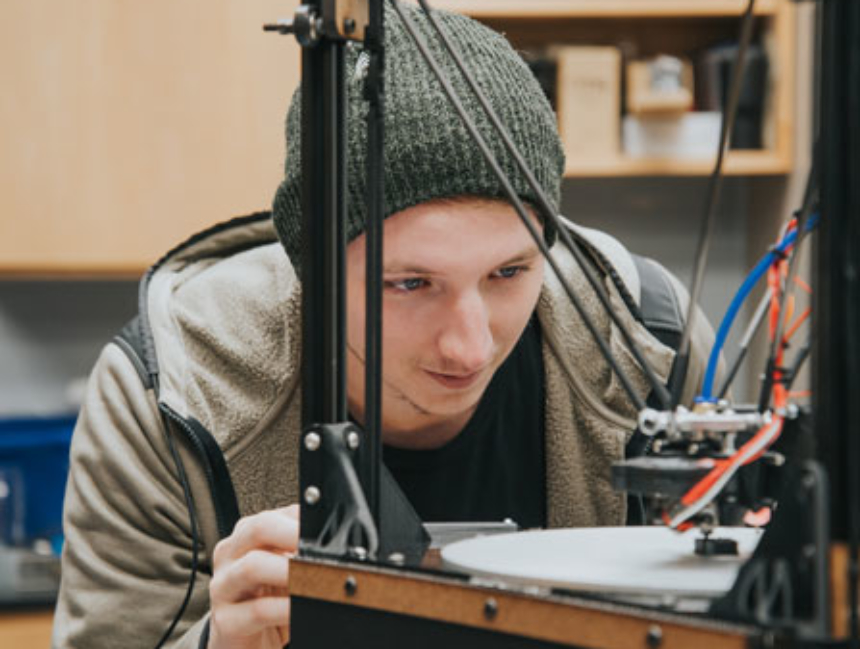 SAMPLE SCHEDULE
8:00 a.m.
Check-In Begins
9:00 a.m.
Welcome
9:30 a.m.
Engineering and Technical Communication Exams
11:30 a.m.
Meet & Greet Reception
12:00 p.m.
Innovation Lab | Lunch
1:30 p.m.
Campus Tour | Residence Hall Tours
Frequently Asked Questions
Can I bring guests?
Absolutely! Each student may bring up to two guests, such as a parent or guardian.
What should I wear?
You will be meeting engineering faculty as well as walking around campus throughout the day, so we recommend comfortable shoes and something dressy casual. Since you will be inside and outside, check the weather before you come.
How should I prepare?
Beyond getting a good night's sleep and eating a hearty breakfast, we recommend being yourself. You do not need to study for the exam portion of the day, but if you'd like, you could review mathematical concepts you haven't used recently.
What is on the test?
The test is a multiple choice exam designed by our Engineering faculty. The content is designed to test your math and verbal reasoning skills, similar to the SAT. Students are not permitted to bring or use a calculator, and there is no calculus on the exam.
What kind of scholarships are awarded?
Students have the opportunity to increase their merit scholarship award, ranging up to full tuition. There are a limited number of full tuition scholarships. All scholarship awards are contingent upon admission to Mercer and renewable for four years of study in the School of Engineering.
When will I receive my scholarship results?
You can expect to receive results from the weekend within 3-4 weeks after the event. You will receive official notification via a mailed letter.
Does this scholarship stack on top of the one I've already received from Mercer?
This scholarship will replace any merit scholarship offer you have already received from Mercer.
Will I get to meet faculty?
Yes! Throughout the day, you will interact with faculty and students, tour our engineering labs, and hear about current projects.
Will there be lunch?
Yes, we will provide a complimentary lunch for you and your guests.
Where should I park?
Parking will vary for each event, so check your email leading up to the event for detailed parking information. Also, when you arrive on campus, our student staff will be in orange polos and will direct you to your parking destination.