Media Changemaker Scholarship Challenge
Are you ready to join the next generation of media innovators? If you think you are up to the challenge, get ready to join us on campus.
The Media Changemaker Scholarship Challenge is open to high school seniors and transfer students interested in pursuing a major in Journalism or Media Studies. Scholarship awards range up to full tuition!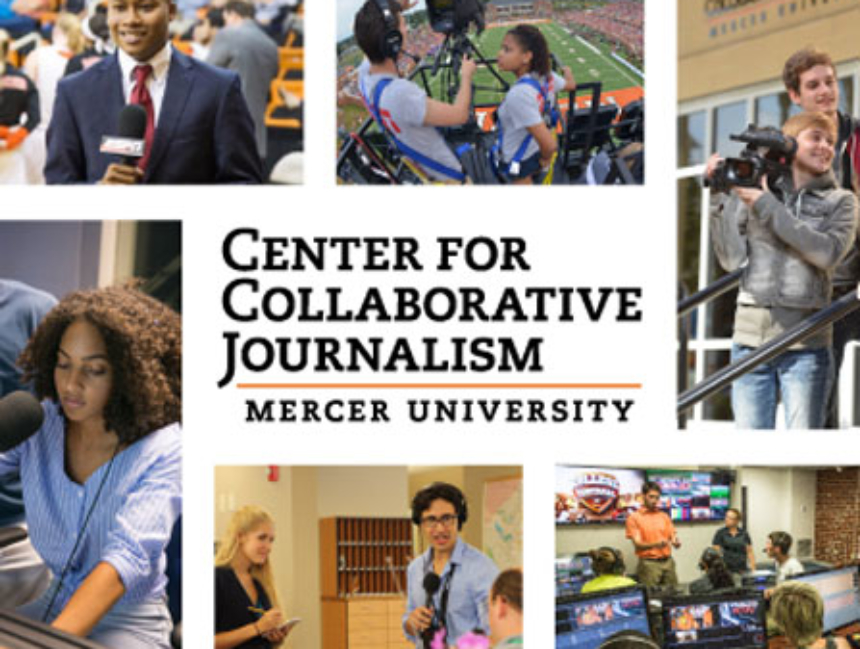 THIS EVENT HAS PASSED. 2022-2023 DATES COMING SOON!
COVID-19 UPDATE
Note: Following guidance from the Centers for Disease Control and Prevention (CDC), masks are currently optional for our campus community and visitors. All campus visits are currently limited to one student and two guests per family.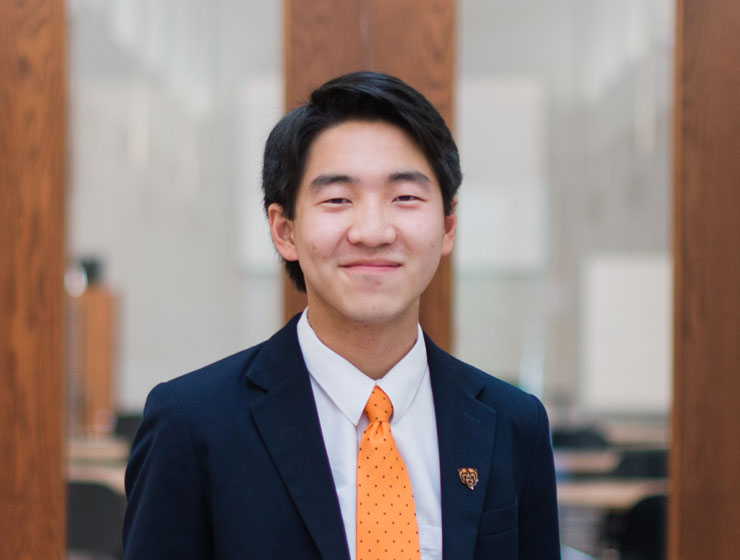 Scholarship Interview Tips
Interviews can bring a lot of nerves! Here are some tips on how to have a successful scholarship interview at Mercer so you feel empowered to succeed.
Frequently Asked Questions
Can I bring guests?
Absolutely! Each student may bring up to two guests. If another student is planning to attend with you, we ask that they register as well. No guests under the age of 12 will be permitted.
What should I wear?
You will be interviewing with faculty, so we recommend business attire. Since you will be inside and outside, check the weather before you come.
How should I prepare?
Beyond getting a good night's sleep and eating a hearty breakfast, we recommend just being yourself.
What kind of scholarships are awarded?
Students have the opportunity to increase their merit scholarship award, ranging up to full tuition. There are a limited number of full tuition scholarships. All scholarship awards are contingent upon admission to Mercer and renewable for four years of study at Mercer.
When will I receive my scholarship results?
You can expect to receive results from the weekend within 3-4 weeks after the event. You will receive official notification via a mailed letter.
Does this scholarship stack on top of the one I've already received from Mercer?
This scholarship will replace any merit scholarship offer you have already received from Mercer.
Will I get to meet faculty?
Yes! Throughout the day, you will have the opportunity to meet several faculty members.
Will there be lunch?
Yes, we will provide a complimentary lunch for you and your guests.
Where should I park?
Parking will vary for each event, so check your email leading up to the event for detailed parking information. Also, when you arrive on campus, our student staff will be in orange polos and will direct you to your parking destination.