Transfer Preview
Join us on campus for our Transfer Preview to connect with current transfer students, ask questions about Mercer's application and enrollment process, learn about transferring your course credits, and enjoy a walking tour of campus.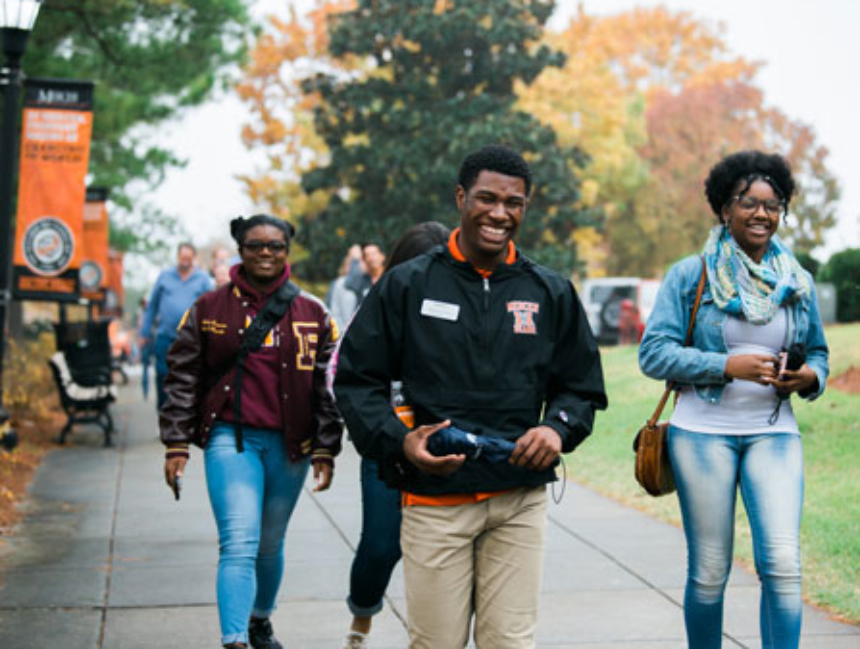 COVID-19 UPDATE
To help protect the health of our students, faculty, staff, and guests, we are requiring all guests to participate in temperature checks upon arrival and wear face coverings at all times during your visit. For more information, visit our updated campus visitation policies.
SAMPLE SCHEDULE
8:30 a.m.
Check-In & Breakfast
9:00 a.m.
Welcome & Presentations
9:30 a.m.
Transfer Student Panel
10:00 a.m.
Campus Tour
11:00 a.m.
Event Concludes
Frequently Asked Questions
Can I bring guests?
Absolutely! Each student may bring one guest. If another student is planning to attend with you, we ask that they register as well.
What should I wear?
You will be walking around campus throughout the day, so we recommend comfortable shoes and casual clothes. Since you will be inside and outside, check the weather before you come.
Where should I park?
Parking will be available at the Emily Parker Myers Admissions and Welcome Center. Check your email leading up to the event for more information.
What will I see on the tour?
The campus tour gives you a student's perspective on life at Mercer. You'll see everything from our dining facilities to the fitness center, our historic Quad, Mercer Village, Cruz Plaza, and the new science center.
Will I get to speak with the transfer admissions counselor?
Absolutely! Our transfer admissions counselor will be available to speak with students before and after the tour.