Letter To My High School Self - 2021
Senior year is full of memories that you will cherish for the rest of your life. It's a time to remember how the past four years have impacted your life. It's an opportunity to thank those who have shaped your character—your family, friends, teachers, coaches, and other loved ones. It's a season to plan for the future.
Your senior year might look a little different than you thought it would, but the future is bright. For our graduating Mercerians, the next step might be starting graduate school, completing an internship, or landing their dream job. For you, it's becoming a Mercer Bear.Mercer is a place for you to grow, thrive, and discover your potential. To meet new people.To challenge yourself to be the best you can be. Get ready… because the next four years are going to be your most transformative yet.
Take advice from three Mercer seniors as they write letters to their high school selves and offer words of wisdom about the transition from high school to college.
Senior Reflections
Michelle Graham
Major: Environmental Engineering
Involvement: Macon's Habitat for Humanity, National Society of Leadership, Society of Women Engineers, and Tau Beta Pi
Plans after graduation: I am going to hike the Appalachian Trail, then take a gap year to apply for graduate school. I want to eventually earn a PhD in environmental engineering.
"You'll look back on your time here at Mercer as the most transformative and exciting time of your life. You'll be excited for the future, because you know that Mercer has prepared you for it. So, chase your dreams, work hard, and say yes to every opportunity. You're going to accomplish so many amazing things.Just don't forget to stop and look around, because you won't want to miss a second of it."
Letter to High School Michelle: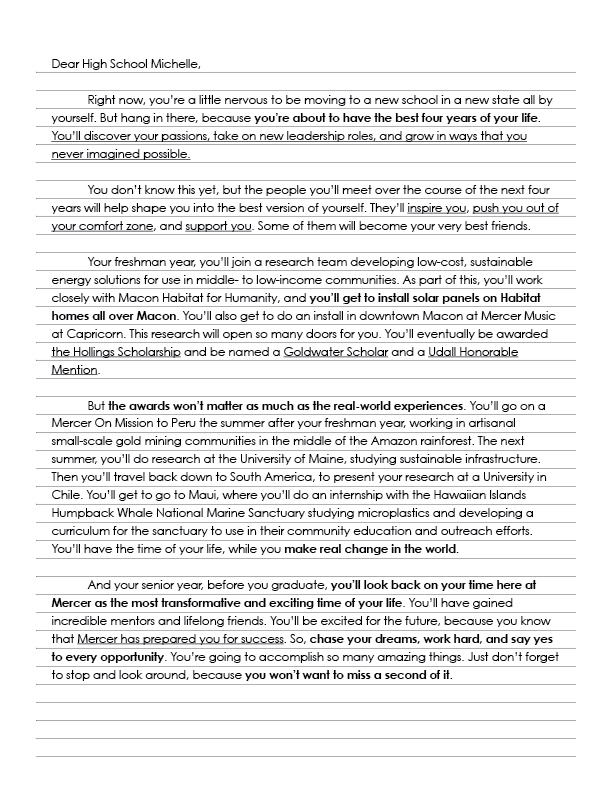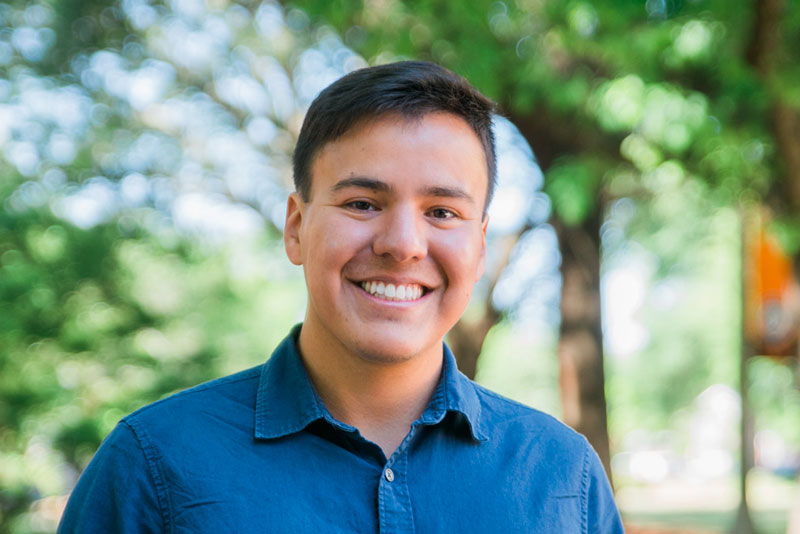 Sebastian Tomala
Major: Chemical Commerce and Spanish
Involvement: Club Soccer, Club Tennis, Lambda Chi Alpha Fraternity, and Spanish Club
Plans after graduation: I plan to take a road trip across the United States before going into work in Healthcare Administration.
"If there's one thing you'll learn in the next few years, it is to take the big leap forward without hesitation and forge your future!"
Letter to High School Sebastian: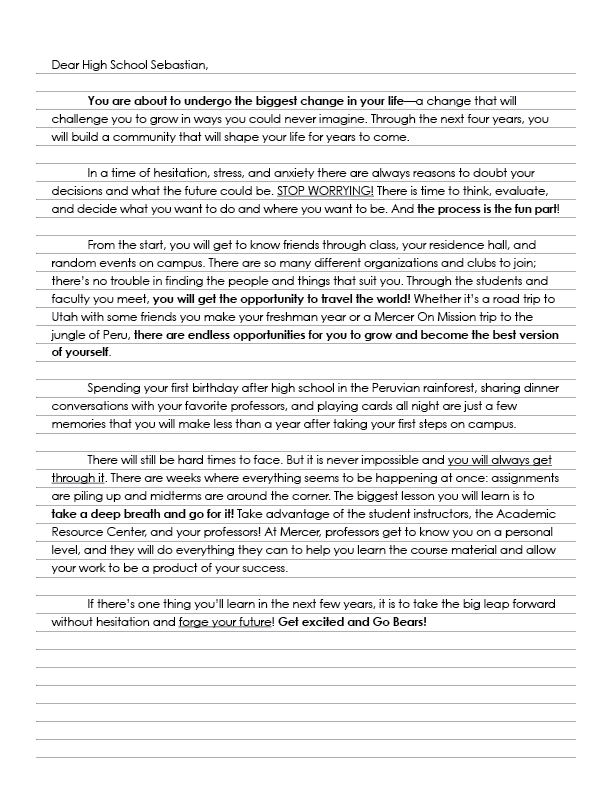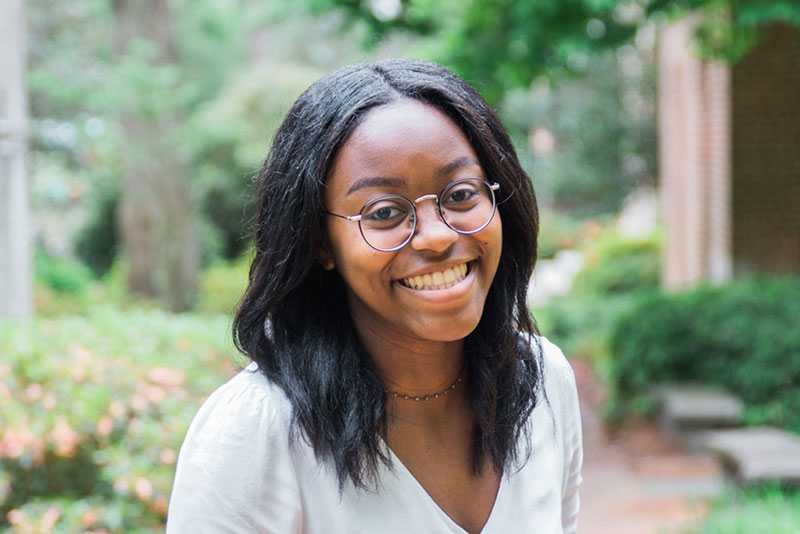 Nadia Pressley
Major: Journalism and Global Development Studies
Involvement: Admissions, The Cluster, Leadership Mercer, Mercer On Mission, and Phi Beta Kappa
Plans after graduation: I will be starting a full-time digital marketing position at R3 in New York City.
"Things won't always be smooth sailing; your plans will change, you will take difficult courses and you will have experiences that will sow seeds of doubt, but the community you've built and the mentors you've gained will constantly be there to help you pick up."
Letter to High School Nadia: